Star has entered into a private placement with its JV partners, Chow Tai Fook  and Far East Consortium to raise $490m at $5.35. The alliance agreement has been entered to build an additional 5 JV towers at the Gold Coast and one in Sydney.
The SGR board has revised the dividend pay-out ratio to a minimum of 70% of normalised EPS. The announcement was also accompanied by a trading update – Normalised group revenue for the March 18 quarter was up 19%.
FY19 revenue of $3 billon, EBIT $440m, EPS $0.33 and DPS $0.20 places SGR on a forward dividend yield of 3.7%.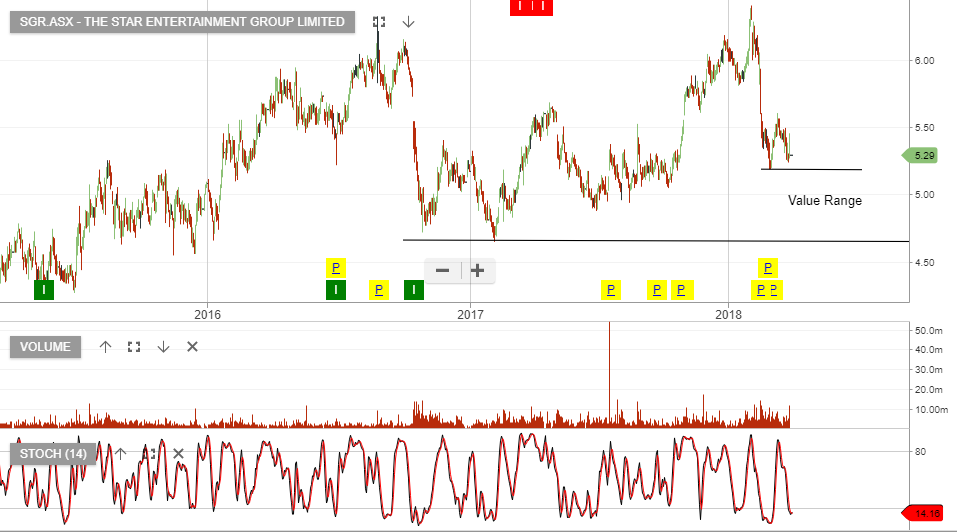 Star