Our ALGO engine triggered a sell signal on SYD into yesterday's ASX close at $7.37.
This "lower high" pattern is referenced to the intra-day high of $7.50 on December 19th.
The company expects to meet distribution guidance of 37.5 cents per share, which is up from 34.5 cents last year.
At $7.40, SYD shares are trading on a forward P/E of 44 X and are paying an annual dividend yield of 5%, which is un-franked. 
As such, we see a pull back in the shares price as corrective within a broader uptrend, and expect a buy signal around the $6.80 level.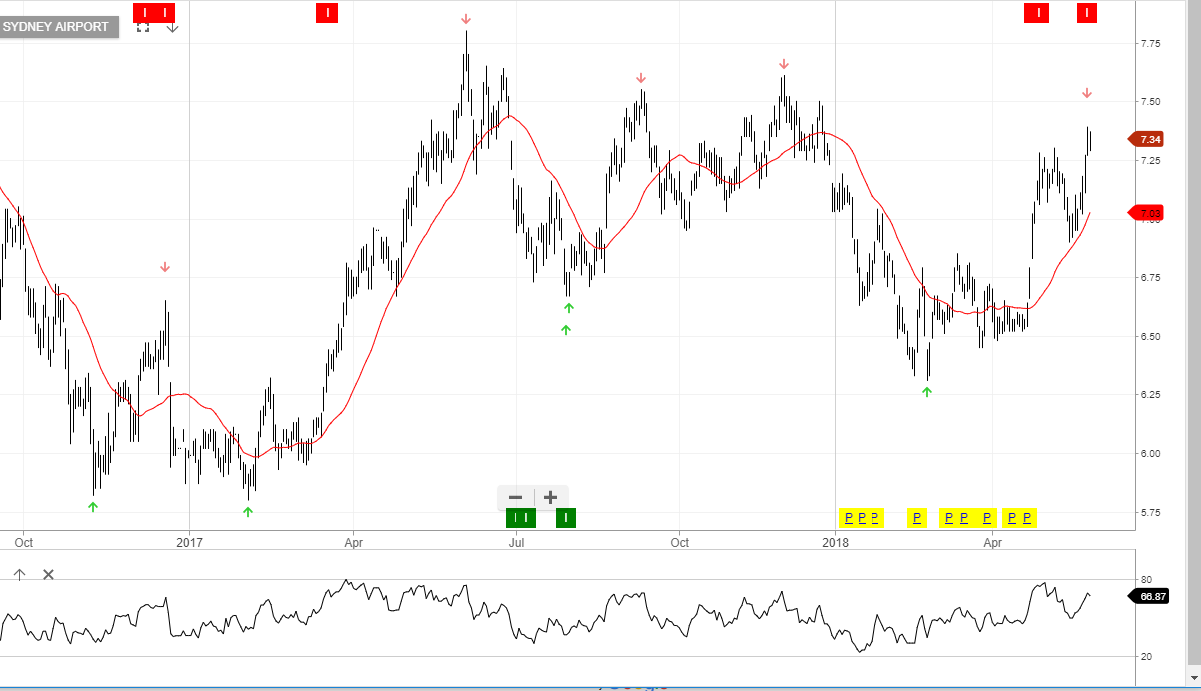 Sydney Airports