Shares of Cimic Group have started the week over 4% higher and have reached a 2-month high of $44.75 in early trade.
Investors are reacting to the recent news that CIM was awarded a 4-year, $480 million contract by QCoal to continue mining services operations at QCoal's Bowen Basin Mines.
Our ALGO engine triggered a buy signal for CIM on June 1st at $40.73 and the stock has been part of our ASX Top 100 portfolio since June of 2016.
From a technical perspective, we see solid support near $42.50 with an initial upside target at $47.50.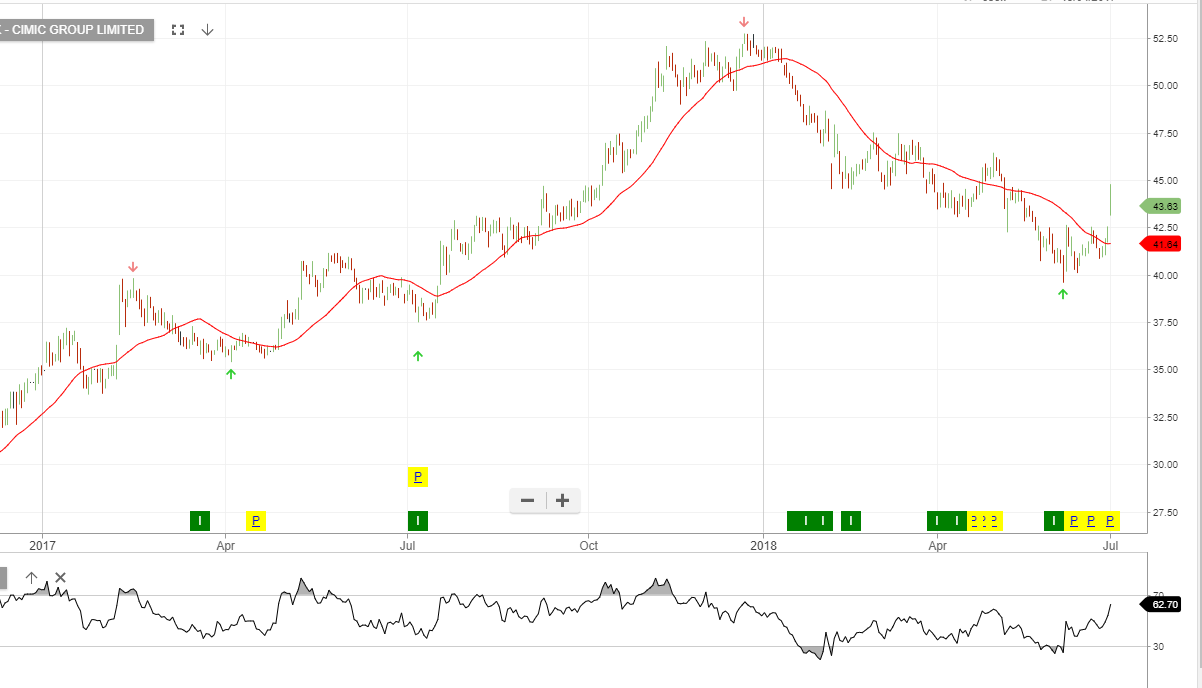 Cimic Group