Our Algo engine generated a buy signal recently in RIO at $80.00 and the stock remains in our ASX50 model portfolio.
In the next 12 months, RIO will generate over $10 billion in free cash flow on top of the $7 billion+ from asset disposals. We anticipate the excess funds will be returned to shareholders though an increased share buyback program.
Of the existing $2.9b buyback, RIO has now completed $1.7b.
FY19 revenue $38b, EBIT $13b supporting a  forward dividend yield of 5.6%.
RIO has their June quarter production numbers out tomorrow.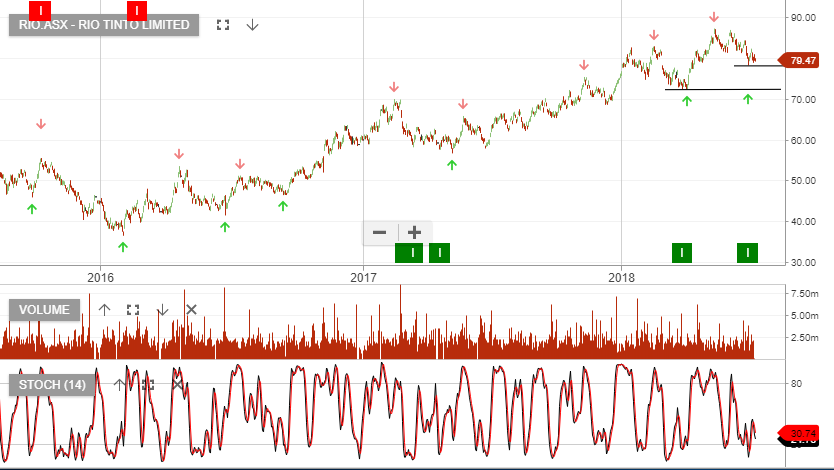 Rio Tinto