---
Available for individual, joint, self-managed super fund (SMSF) and company accounts
We manage your wealth by identifying opportunities whilst actively managing the inherent risks that come with investing. Portfolio management involves making decisions about asset allocation and choosing investments across shares, cash, bonds fixed interest and managed funds.
Our Advisers have access to the latest information technology systems and research services which allow them to provide you with timely, expert advice. Investor Signals can provide you with access to international shares offering you the opportunity to invest in the world's biggest companies. Investing in international shares can provide you with greater diversification in your portfolio and give you access to sectors that are poorly represented in the Australian market.
---
---
Choose The Best Account For You
---
---
---
---
Step 1
Complete the Application
It only takes a few minutes
Step 2
Fund Your Account
Connect your bank or transfer your account
---
Step 3
Get Started Trading
Take your investing to the next level
---
---
---
---
---
---
---
---
Open an Investor Signals Personal Investor Account
An Investor Signals Personal Investor Account gives you access to a wide range of low-cost investment options!
• Low fees and costs.
• Quick, online access to your account, including our iOS and Android app
• An integrated Cash Account for settling transactions and receiving income
• An added layer of security with two-factor authentication
• Access a broad range of investment options
Investor Signals Personal Investor Account provides you with seamless and secure online access to a wide range of low-cost investment products and the ability to buy and sell managed funds, exchange-traded funds, and ASX and international shares.
---
---
Exchange traded funds and ASX shares
Combine the flexibility of trading individual shares with the built-in diversification and low costs of managed funds.
---
---
Start your investment journey
---
Opening an Investor Signals Personal Investor Account is quick and easy. Click on the button below to get started.
---
---
---
---
Australian Model Portfolios
* ASX Top 20
* ASX Top 50
* ASX Top 100 (Only available inside the Investor Signals Global Investment Fund)
* iShares Global ETF
* High Conviction
US Model Portfolios
* Dow 30
* US100 (Only available inside the Investor Signals Global Investment Fund)
* High Conviction
All accounts include access to one or more of the available models as well as an "independent" portfolio where we can work in partnership with you to execute buy/sell orders on your behalf across 125 markets in 31 countries. Stocks, options, futures, FX, and bonds are available from a single integrated account.
​Our Fee Structure – No Markup on Brokerage
Our trading fees contain two components:
Execution Fee
Execution fees are variable, depending on the exchange and region.
For Australian Stocks
0.08% of trade value, with a minimum of AUD $6 per order.
| Trade Value | Fee |
| --- | --- |
| $10,000 | $8 |
| $20,000 | $16 |
| $50,000 | $40 |
Example Fees for Australian Stocks in AUD
For US Stocks
USD $0.005 per share, with a minimum of USD $1 and a maximum of 1% of trade value.
| Example | Fee |
| --- | --- |
| 100 Shares @ USD 25 Share Price | $1 |
| 1,000 Shares @ USD 25 Share Price | $5 |
| 1,000 Shares @ USD 0.25 Share Price | $2.50 |
Example Fees for US Stocks in USD
Performance Fee
All client accounts are subject to a performance fee which includes two components.
1.95% Annualised Percentage of Net Liquidation Value applied on a daily basis.
20% Percentage of Quarterly P&L applied as of 31/3, 30/6, 30/9 and 31/12​Applied when performance exceeds the benchmark of the S&P/ASX 200, with a high watermark and one look back period.
Performance
The below tables illustrate the performance of all algo buy/sell signals over the past 10 years, updated as of 31 December 2021.
Disclaimer: The above charts illustrate the simulated historical time weighted rate of return, (TWRR), of applying our algorithm based investment model over the ASX100 & US S&P100 listed securities. Past performance is no guarantee of future returns.
Open Your Investor Signals Personal Investor Account
Open an account today. Contact us if you'd like to transfer an existing Interactive Brokers Account.
---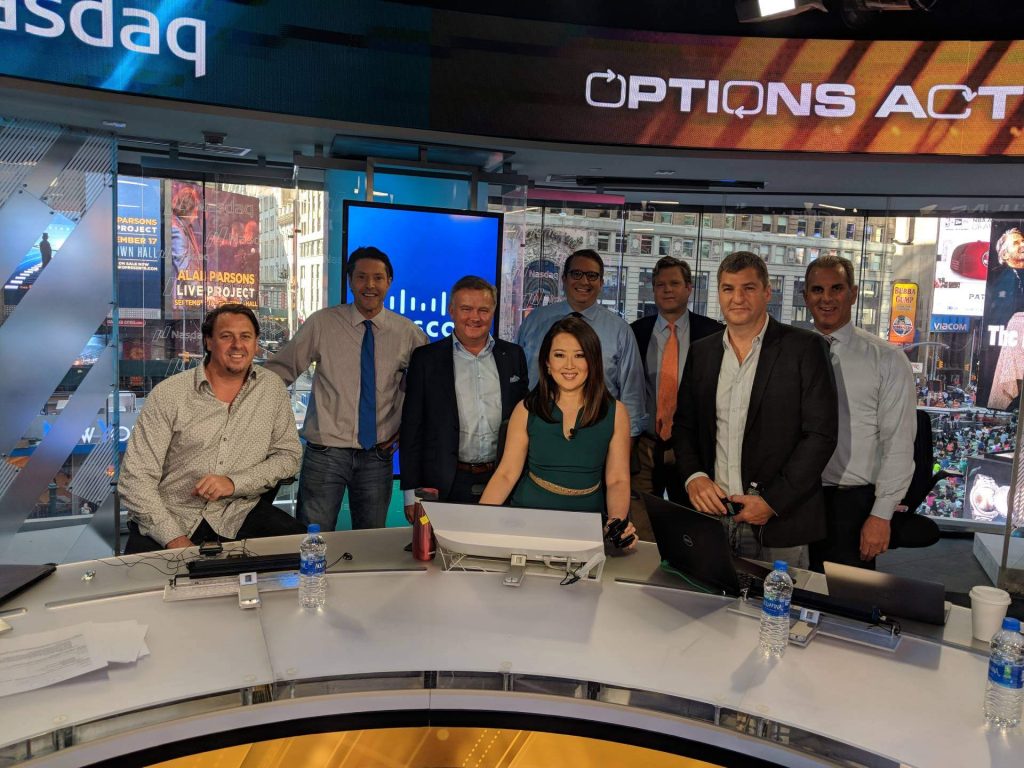 About Your Financial Adviser
Leon Hinde is the Director of Investor Signals Pty Ltd, a Licensed Adviser and Professional Money Manager with over 25 years of experience in the financial markets.
PS 146 qualified, securities & derivatives, ADA 1 accreditation, ADA 2 accreditation, Responsible Manager Certificate and 2021 FASEA accreditation.
Leon is a highly regarded portfolio manager with a focus on ASX and US securities and exchange-traded funds. A blend of technical and fundamental analysis supported by macro-economic views drives the investment ideas behind Leon's recommended portfolio allocations. Proprietary technology and diligent work ethic allow Leon to identify compelling investment opportunities within a framework of controlled risk-reward outcomes.
Leon can be contacted for discussion on 1300 614 002.
How does the service work?
Some investors feel confident in their own decisions and are simply looking for a low-cost execution solution whilst other investors may be too busy or simply would like the assistance of Professional Money Managers making their investment choices for them. No matter how much advice or control you prefer, you may not have the time to keep up to date with what is happening in the markets and with the administration of your investment account.
Investor Signals Investor Account: Managing the day-to-day requirements of your portfolio!
· High conviction stock selection;
· Transaction management;
· Portfolio performance reporting;
· Dedicated account manager;
· Advice on corporate actions.