The following graph displays the long term trend in Iron Ore prices and below that is the 1-year price history.
Iron Ore prices have held up surprisingly well during the early stages of the market sell-off.  We do have some concerns that resistance remains in the high USD$80 per tonne range and the pressure is now to the downside.
This forecast feeds through to our forecast for BHP & RIO, where we feel investors are best served by waiting for entry levels at lower prices.
9-year history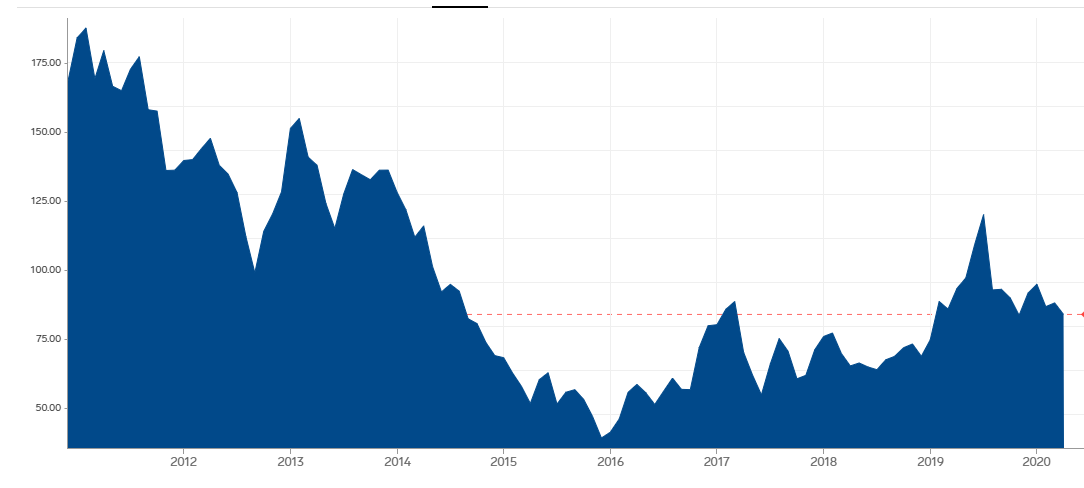 1-year history