Our ALGO engine triggered a buy signal for RIO into the ASX close yesterday at $72.70.
The "higher low" structure is referenced to the $68.60 low posted on August 12th.
Analysts have retained their buy  rating and $90.00 price target on the mining giant's shares after it announced the sale of its stake in the Kestrel coal mine for US$2.25 billion.
RIO was added to our ASX top 100 Model portfolio last March at $61.40.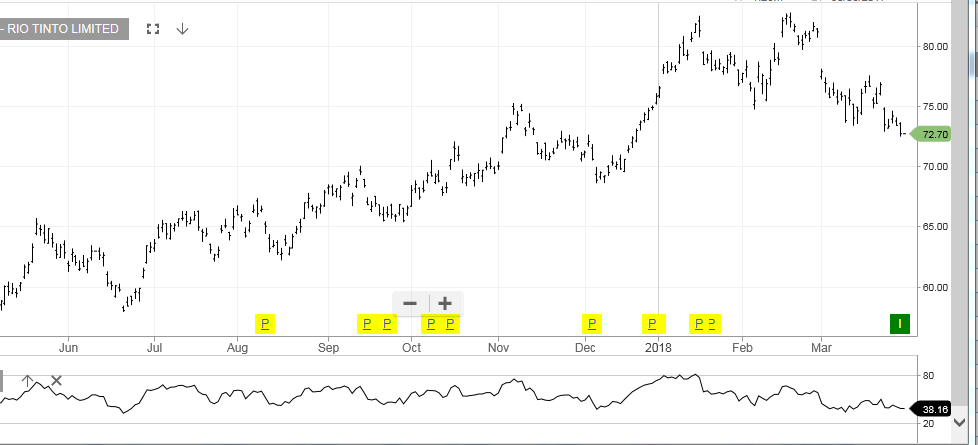 RIO Tinto