Our ALGO engine triggered a buy signal on QAN into yesterday's  ASX close at $6.16.
This "higher low" pattern is referenced to the intraday low of $5.95 posted on February 5th.
A recent broker note from CITI has retained their buy rating on the stock with a $7.90 price target.
Part of CITI's analysis focused on the airline's dynamic hedging program, which has reduced the drag on their overall profitability during the recent rise in fuel prices.
QAN was added to our ASX Top 50 Model portfolio in July of 2017 at $5.25.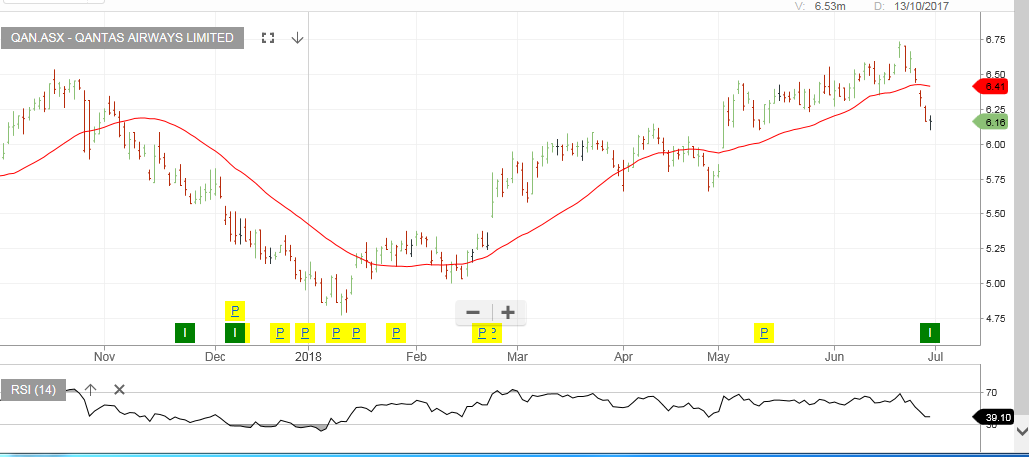 QANTAS