Northern Star Resources has been in our model portfolio since 2015 and has now been sold for a 432% gain.
The Algo Engine has identified a lower high formation which is enough to remove it from the model for the short term. I expect to see it added back again in 2022.
GOR shifts to the top of the preferred gold holding list, with the momentum structure remaining positive.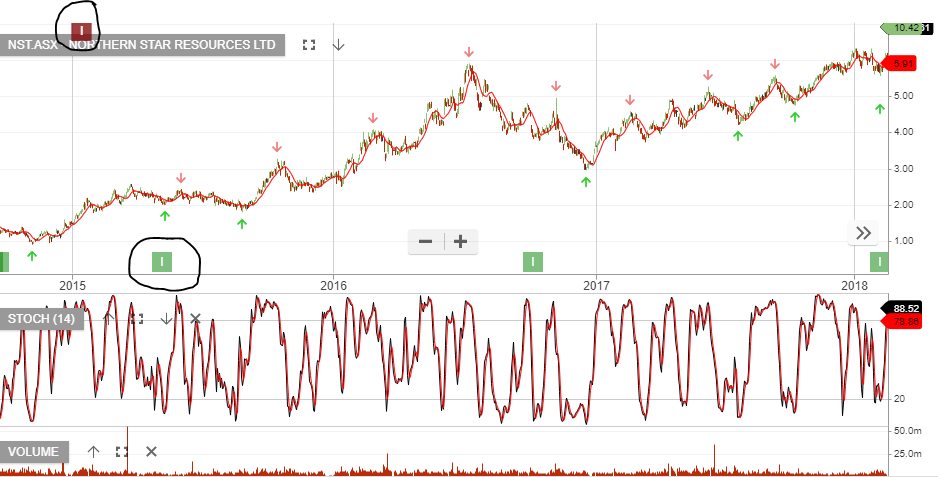 The above chart shows the original entry signal from 2015 and the subsequent buy signals, as the 5-year rally developed in NST.