REA Group is among the best-performing stocks in our ASX 100 model portfolio, with the share price up 67% since being added in September last year.
REA Group has acquired 100 percent of the shares in Mortgage Choice for $1.95 a share, valuing the company at $244 million. REA is now focused on accelerating its financial services strategy to become a leading player in the home loan market.
REA is a high quality business with terrific growth potential, however, the 65x PE multiple is a little rich and we recommend waiting for the next Algo Engine buy signal.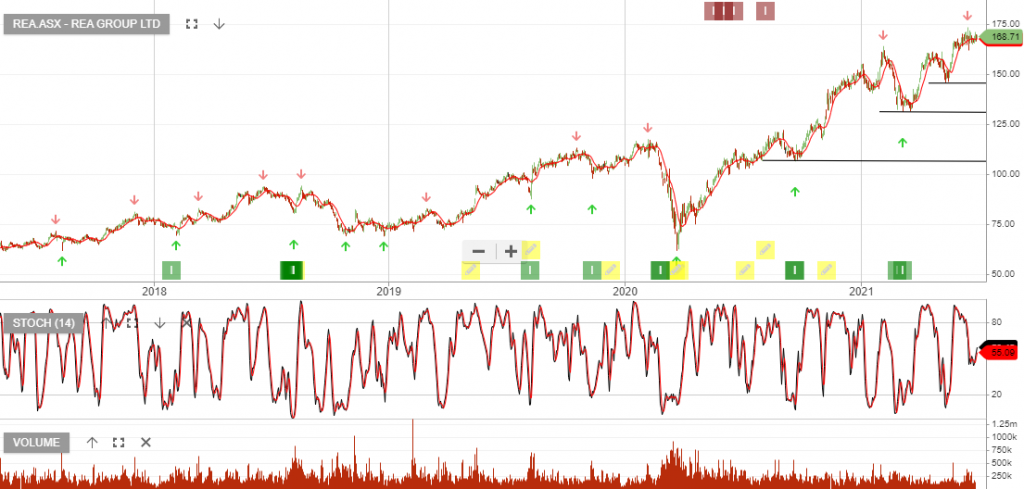 5/11 update: REA Group delivered 22% revenue growth for Q1 FY22.