28/6 update: Improved earnings announced yesterday have resulted in CKF rallying 14%. It remains an open trade in our ASX200 Trade Table screen.
CKF's revenues were up 14.2% on the pcp in FY23. The strong result was driven by better-than-expected margin outcomes and top-line growth, particularly in Europe.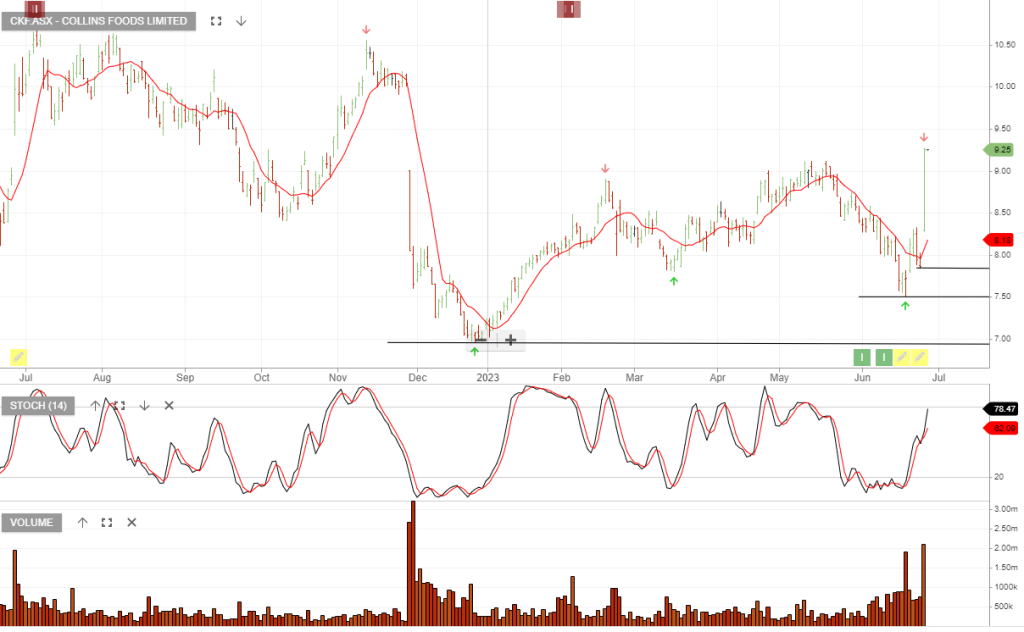 26/6 update: We now have the early stages of a FTFF pattern. The stop loss should be at $7.50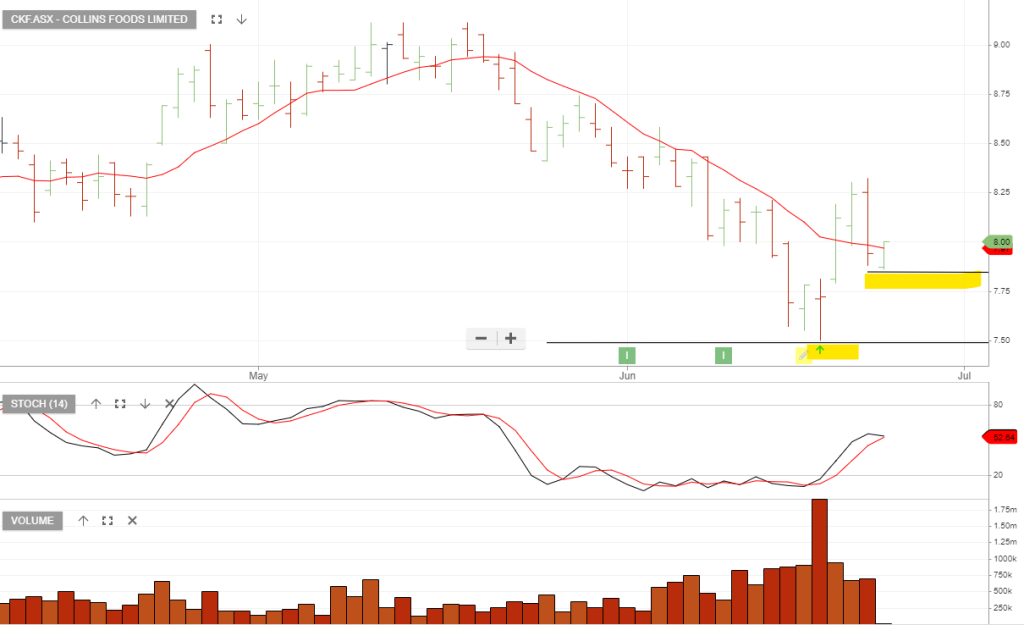 Collins Foods is under Algo Engine buy conditions and we add this one to our watchlist. The entry condition will be confirmed, with a turn higher in the momentum indicators.