Computershare is under Algo Engine buy conditions following the signal on 21 Sept 2020 with an entry price of $11.95.
We now see CPU trading at $13.00 and draw your attention to the higher low, and the positive short-term indicator trends.
Buying momentum is building above the $12.80 support level. Apply a stop loss on a break below $12.50.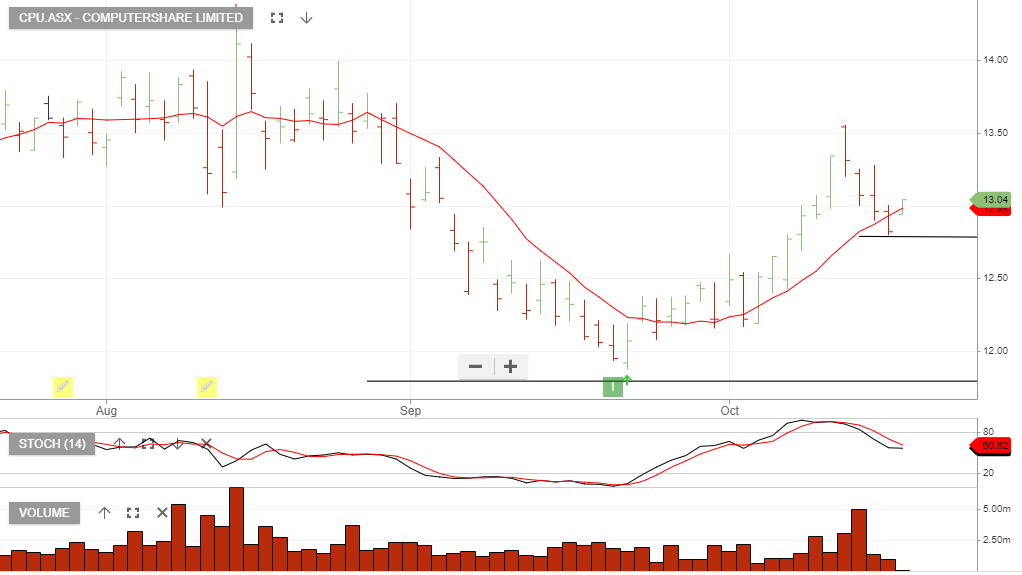 .
and we see price support