The AUD/USD posted an intra-day high of .7810 on April 19th. Since then the Aussie has dropped over 5% and reached an 11-month low of .7410 during the NY session overnight.
And while the longer-term technical outlook remains negative, the current price action suggests that we could see a modest upside correction over the next week.
During this same period of time, the price of AUD EFT with the symbol YANK has traded from $13.10 to $14.55.
We suggest investors holding YANK should take profits at or near $14.40 and look to re-enter in the $13.90 area.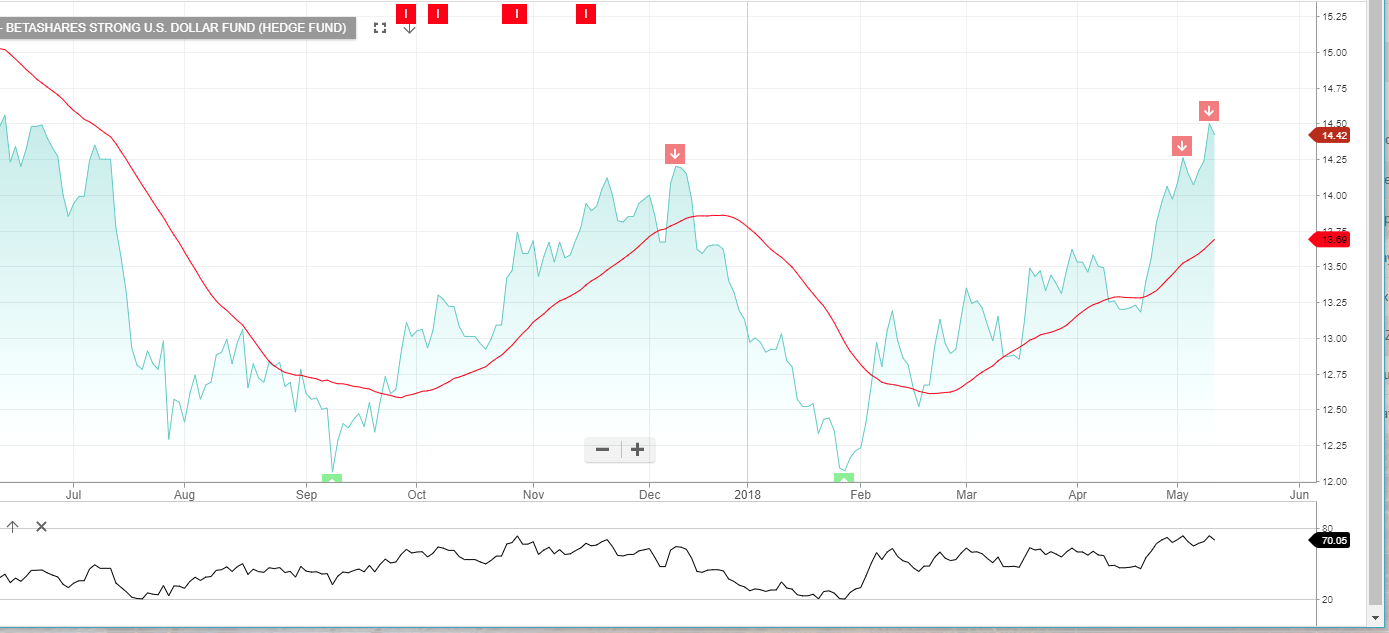 Yank