ASX:IZZ is under Algo Engine buy conditions. We expect buying interest to increase within the $55 – $60 price range.
Traders may wait for the third factor to align, an upturn in the momentum indicators. Watch for the stochastic to move higher or the price action on the main chart to cross above the 10-day average.
21/5 Buy IZZ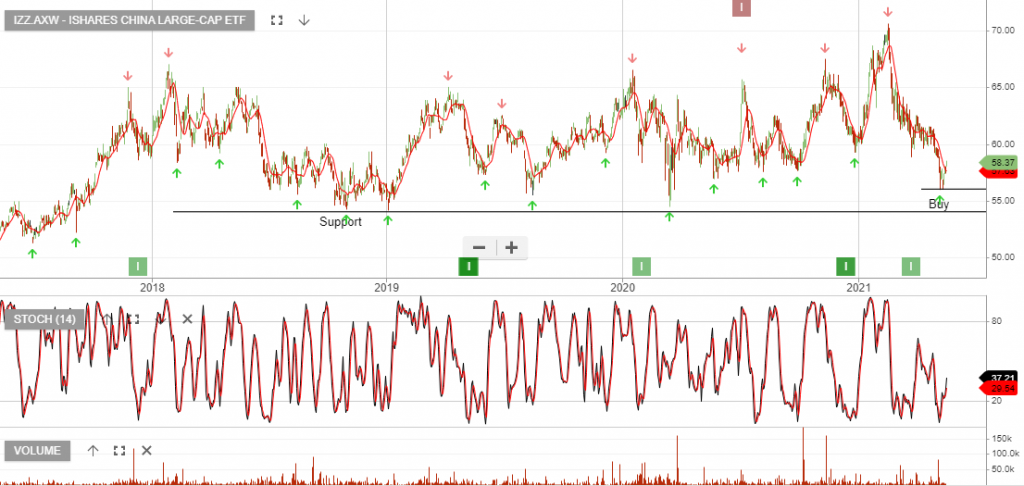 31/5 IZZ remains above the 10 day average.