Despite a larger-than-expected fall in US Crude Oil inventories, the price of West Texas intermediate (WTI) Crude Oil failed to hold the recent gains above the $45.50 level and looks to be rolling over.
The US EIA reported that crude oil in storage fell by 6.3 million barrels versus an expected fall of 2.3 million barrels, which pushed WTI up to an intraday high of $46.25. 
However, news that OPEC producers have not agreed to renew their production cuts has prompted investors to believe that Crude Oil supplies are not going to balance in the near term.
We suggested buying the BetaShare Oil ETF with the symbol, OOO in the $12.35 area on June 22nd. We now suggest closing that position in the $12.75 area and looking for another opportunity to enter the market on a test of the $41.00 level.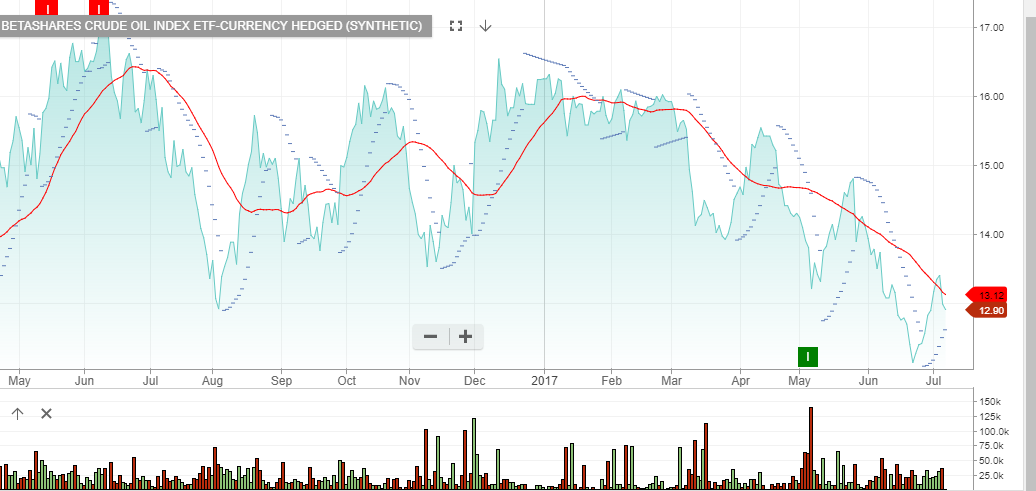 BetsShare OOO