Shares of ASX oil names are under pressure in early trade as West Texas Intermediate Crude Oil (WTI) prices dropped over  4% overnight.
WTI prices fell by close to $4.00 per barrel to $70.40 as a confluence of bearish news hit the market.
Increased trade friction between the US and China pushed WTI lower in Asian tarde, while news that Liyba and Saudi Arabia have increased production by a combined 800,000 barrels per day pushed the market through key support levels.
As illustrated in the chart below, WTI has rallied more than $10.00 over the last 5 weeks, which now places initial support $3.00 lower near $67.00.
Similarly, local oil names, OSH, STO, WPL and ORG have rallied over the last month and appear to have more downside price potential over the near-term.
OSH will announce their quarterly production report next Tuesday and STO and WPL will release their reports next Thursday.
We have traded both sides of these names over the last 12 months and will update with specific entry levels near lower technical support areas over the medium-term.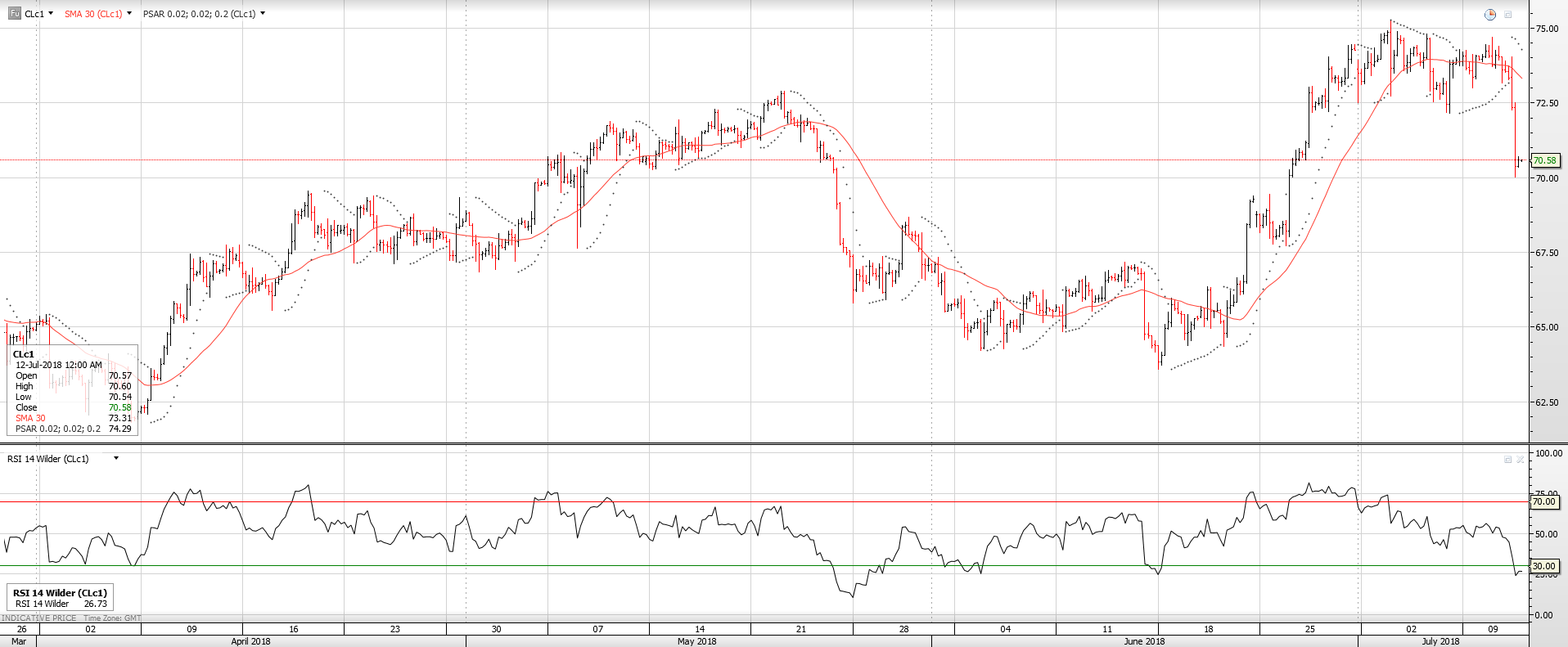 WTI Crude Oil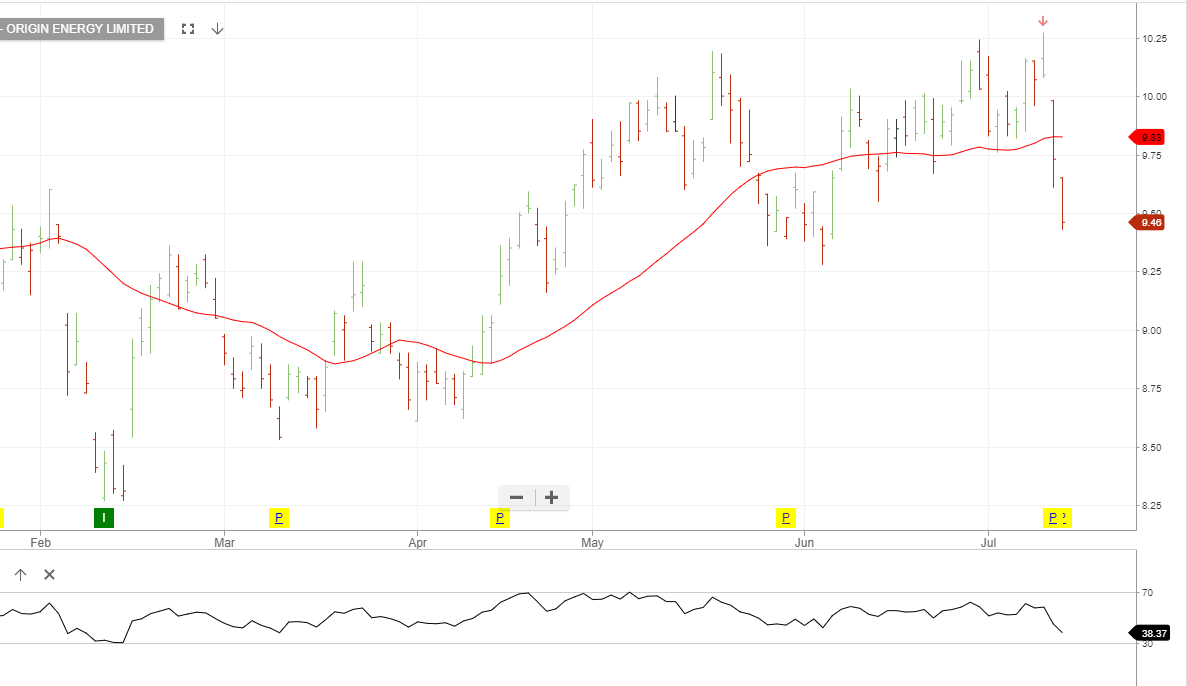 Origin Energy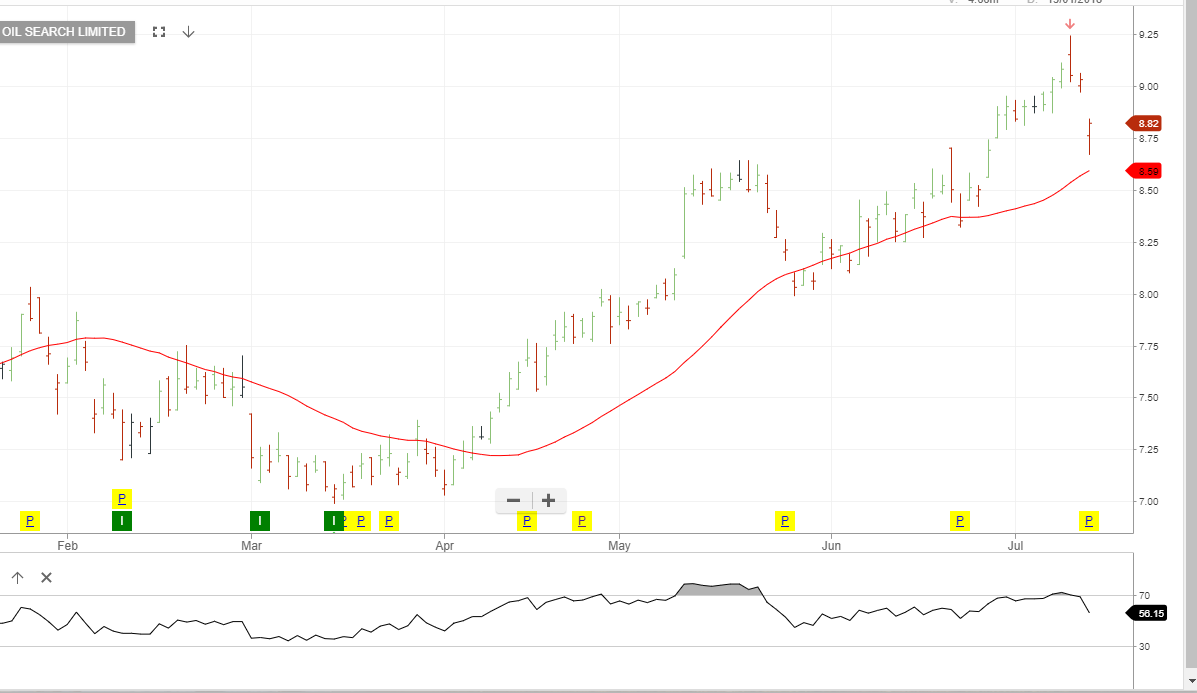 Oil Search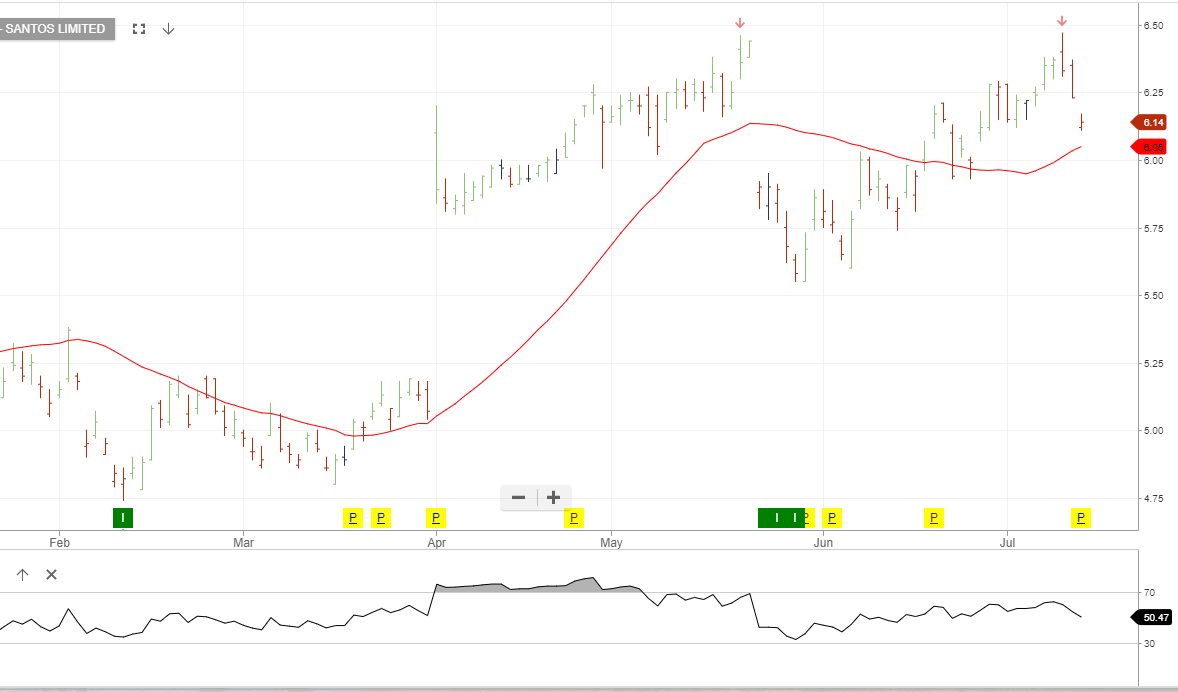 Santos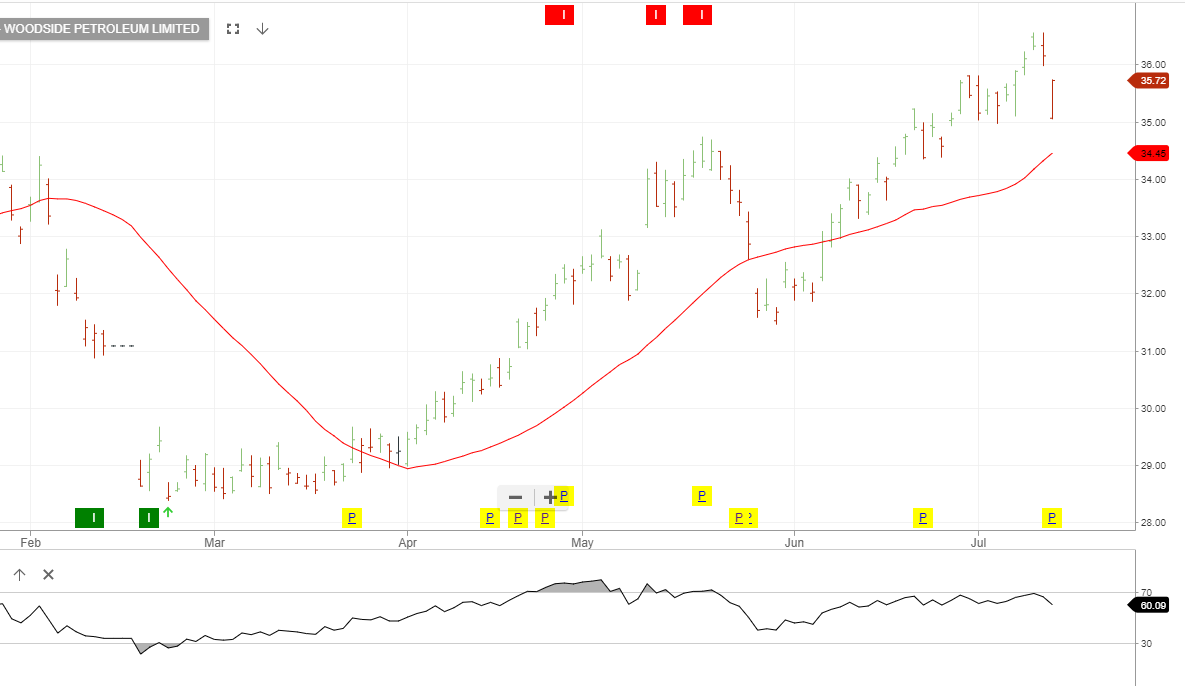 Woodside Petroleum