Buy TPG Telecom above the $5.06 higher low formation.
Traders should consider applying a stop loss below the recent pivot low of $4.81 or on a break of $5.06.
TPG offers solid free cash flow with an improving dividend story into FY22 and FY23.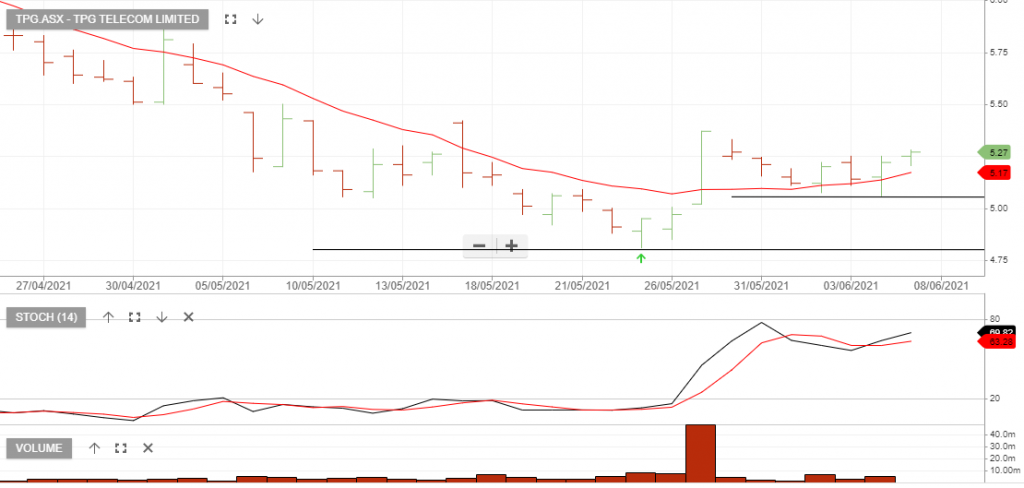 12/6 Update: We continue to hold TPG and suggest traders stick with the trade as long as the price action remains above the 10 day average. The stock is now up over 10% since our entry condition was met earlier this month.