Our ALGO engine triggered a buy signal on Charter Hall into the ASX close at $4.21.
This "higher low" chart pattern is referenced to the low of $4.06 posted on May 21st.
CLW is an Australian REIT, and a the current price is on a 6.5% dividend yield.
We see strong price support in the $4.00 area and initial resistance near $4.45.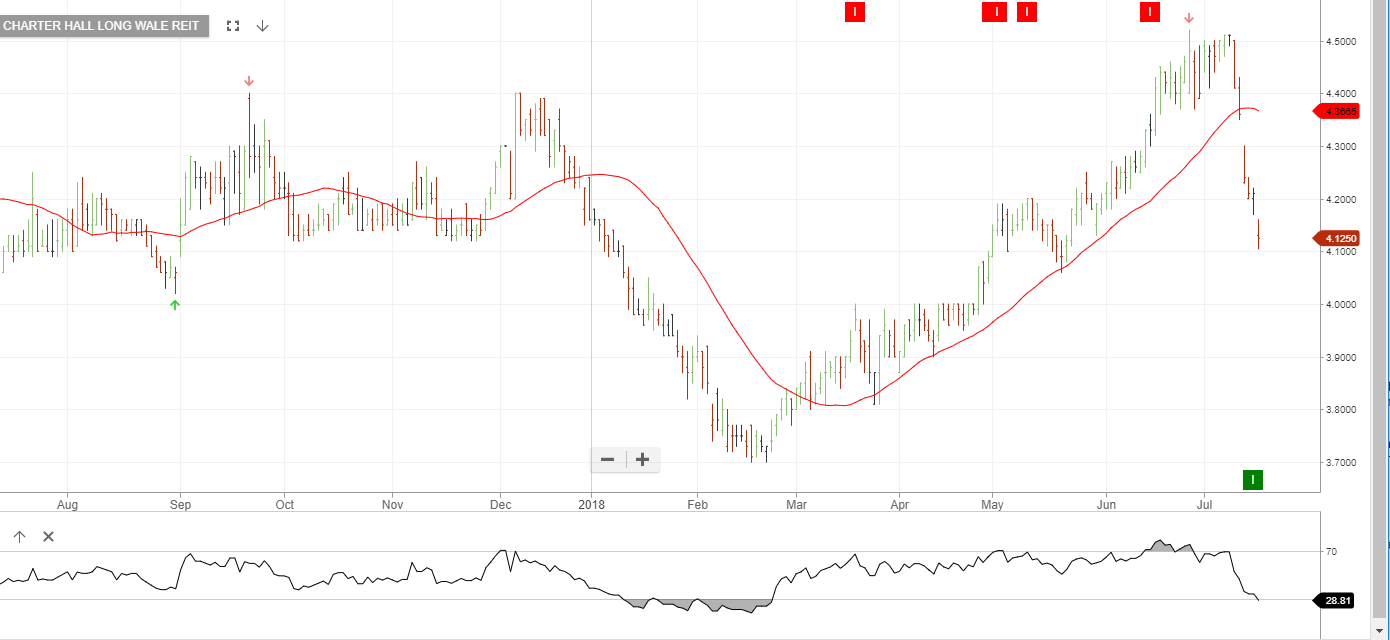 Charter Hall