We followed an ALGO buy signal for CWN back in February at $12.60.
However, over the last few months, the stock has traded in a relatively narrow range between $13.80 and $13.25.
With the company reporting full year earnings next Thursday, we see the potential for the stock price to trade up through the top end of the range.
We expect CWN to beat the consensus NPAT forecast of $370 million as operations in both Victoria and Sydney could print higher numbers.
CWN goes ex-dividend for 30 cents on September 21st and we see the next upside target neat $14.25.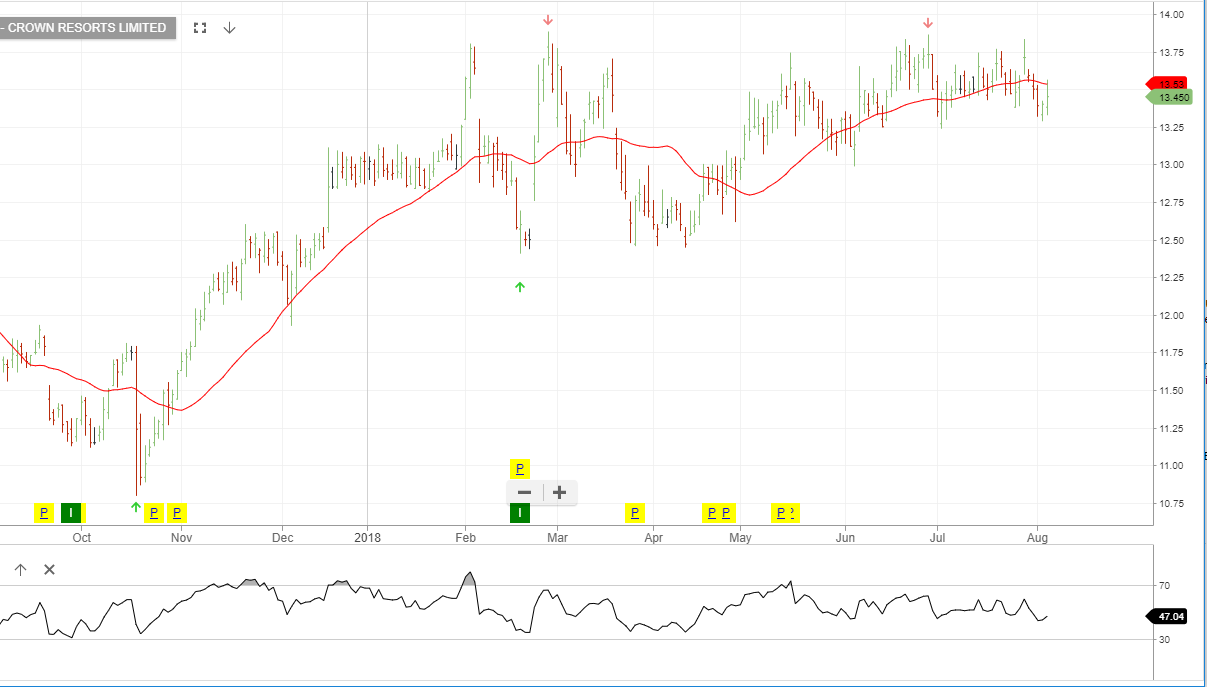 Crown Resorts