Our ALGO engine triggered a buy signal for JHX on July 31st at $21.50.
Since then the stock has picked up almost 6% and is over 1% higher at $22.75 in early trade today.
The company will release their Q1 FY19 results next Friday.
Expectations are that the EPS should rise to 67 cents per share on stronger earnings.
Our initial upside target is the May 16th high near $23.85.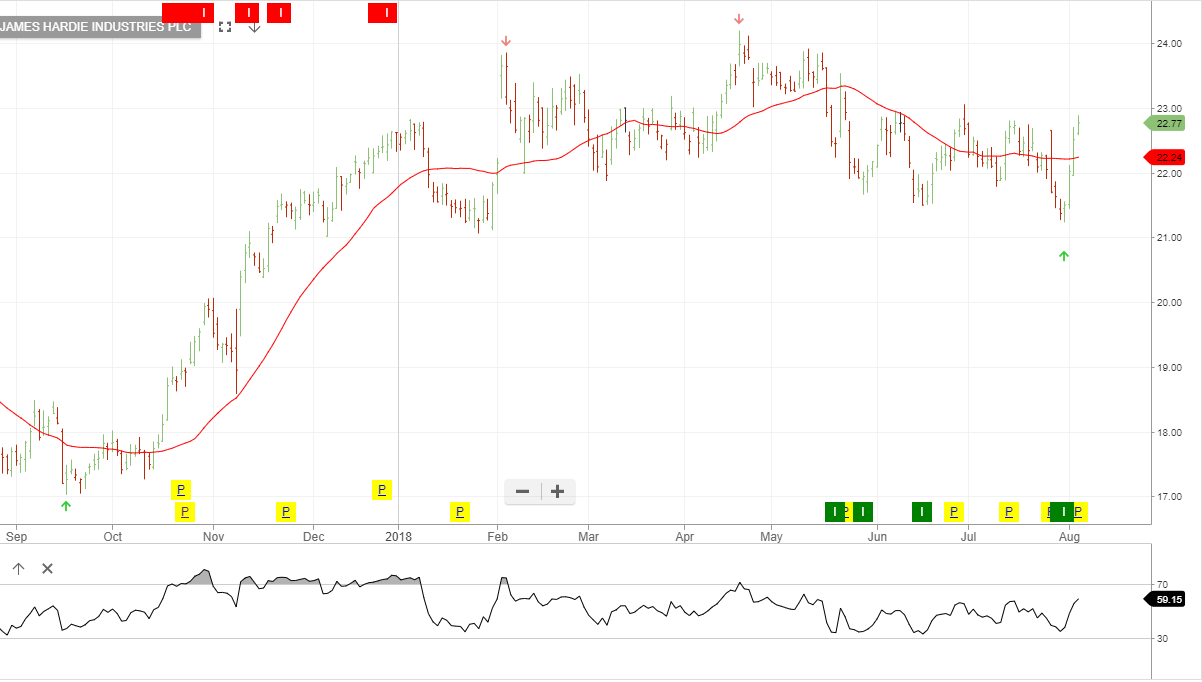 James Hardie