Our ALGO engine triggered a buy signal for WOW on August 23rd at $28.25.
Since then, the share price has has traded in a relatively narrow range between $28.80 and $28.20.
The technical picture has improved and internal momentum indicators are now in oversold territory.
We see good support in the $28.00 area with an upside target near $30.00 over the medium-term.
WOW goes ex-dividend for 50 cents on September 13th with a special dividend of 10 cents, for a total of 60 cents.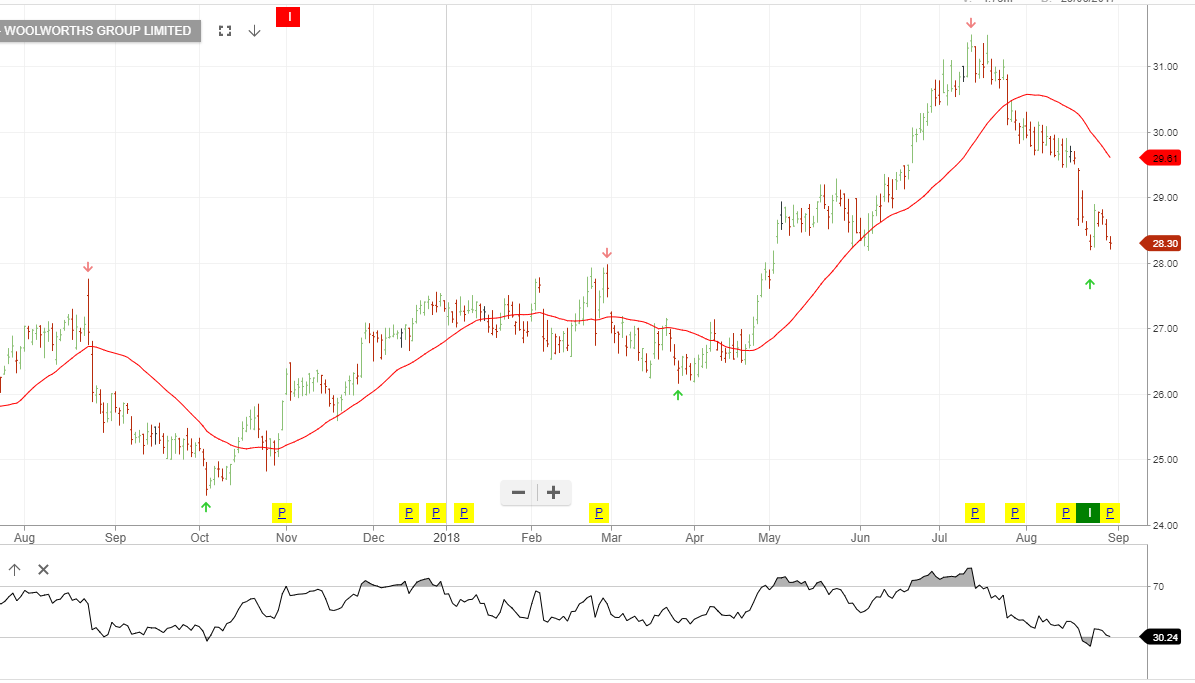 Woolworths