Our ALGO engine triggered a buy signal for WBC on Monday's ASX close at $27.76.
This "higher low" price pattern is referenced to the low of $27.24 posted on June 14th.
WBC shares got a lift yesterday after investors reacted positively to the bank's out of cycle increase of variable rate mortgages.
Effective September 19th, WBC will impose a 14 basis point increase to all standard mortgages, which will lift the rate to 5.38%.
In previous postings, we have cited  compressed margins and decreasing loan creation as a potential headwind for the banking sector and consider the recent upside price action as corrective in nature.
We expect the other major banks to follow WBC's lead and lift variable mortgage rates over the next few days.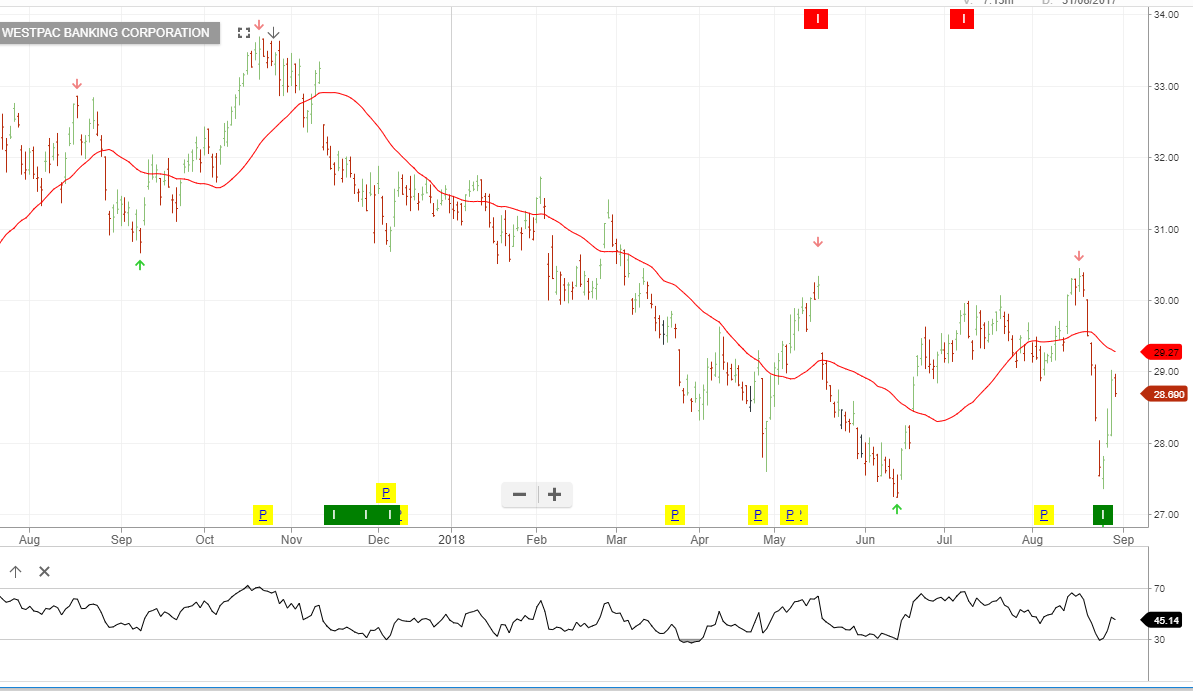 Westpac