Shares of TWE have extended yesterday's gains and are 3% higher at $14.70 in early trade today.
The catalyst for the sudden rally has been the Chinese government's clarification of on-line sales regulations for offshore companies.
Prior to yesterday's announcement, TWE and other online vendors were uncertain of the on-line sales protocol past December of this year.
So far this year, TWE has registered over $500 million in sales from the Asian region, led by sales to China, which make up over 20% of its total group sales.
The next chart resistance level is at $15.60 with a longer-term target near $17.90.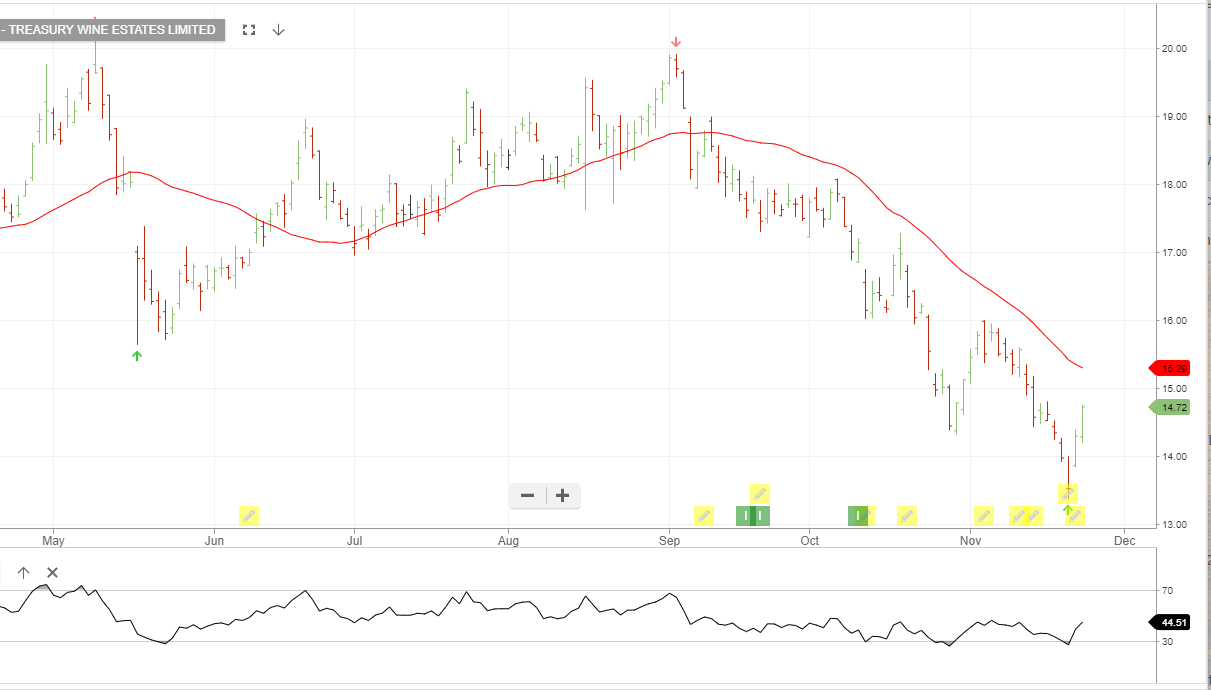 Treasury Wine Estates