ASX is under Algo Engine buy conditions and is now likely to find buying support.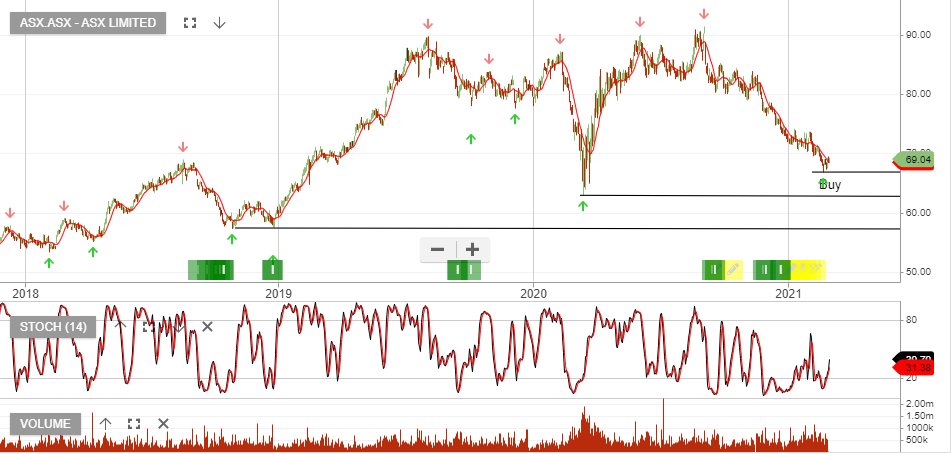 The Trade Table tab in our member area shows the stocks from within an index, (for example ASX 50), which display the three factors for our short-term trade ideas.
In the case of the ASX, it's under Algo Engine buy or long conditions as the primary signal. Second, to this, the intermediate signal is positive, or the arrow pivot point is pointing up. The third factor is checking to see if the current price is building momentum or trading above the 10-day average.
Confirmation of the 3 factors aligning is displayed in the Trade Table screenshot below.