The IVV ETF is based on the S&P500 index in the US, the chart shows the market remains in a bullish higher low structure.
Investors continue to chase equity valuations higher as US GDP deteriorates.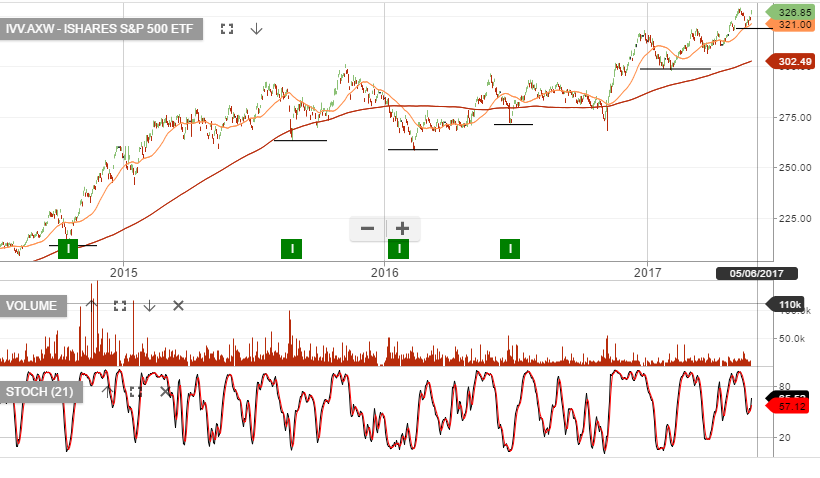 The chart below is the BetaShares NASDAQ 100 ETF. Our Algo Engine triggered a buy signal in early 2016 when the ETF was trading at $10, it is now trading $13.50.