Since December of 2105, there have been three distinct periods of high volatility in the SP 500 which triggered sharp rallies in the BetaShare ETF with the symbol: BBUS.
BBUS is an inverse ETF, which means the share price will rise when the SP 500 trades lower. It's also weighted, which means that a 1% move in the SP 500 Index will correspond to a 2.5% move in share price.
From December 17th, 2015 to January 19th, 2016, the SP 500 fell from 2077.50 to 1856.25.
This 10% sell off pushed the price of BBUS from $11.85 to $15.20, roughly a 28% gain.
As the chart below illustrates, over the course of 2016 there were two other periods when the BBUS saw  sharp moves higher of over 15%.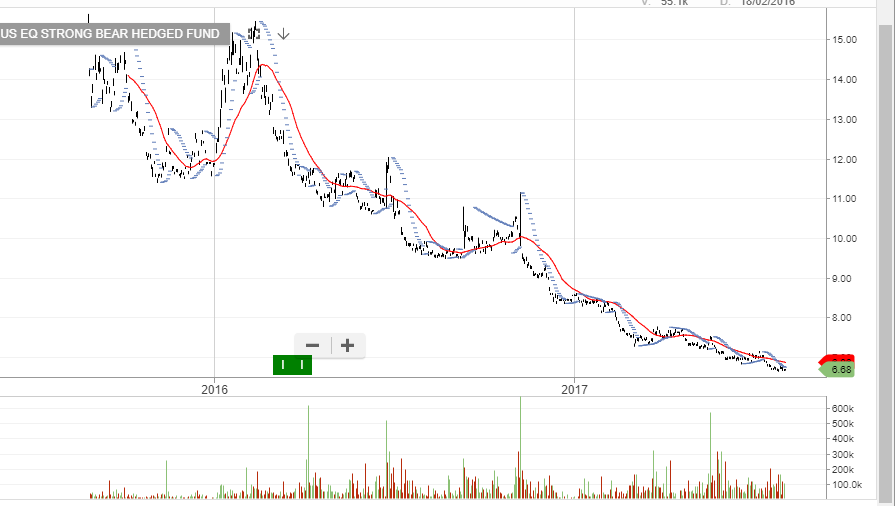 BBUS
The general point is that the listless drift continues for the SP 500, which hasn't gained 1% or more in a single day for the last 70 trading sessions, the longest streak since 2007.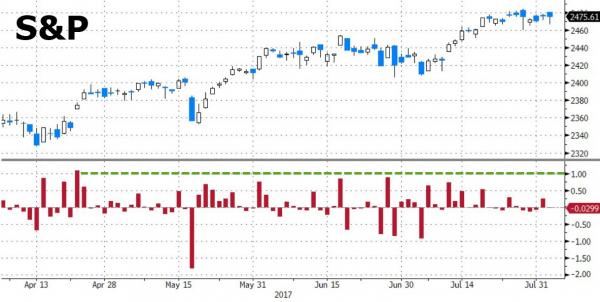 The price of BBUS is currently $6.70.