Between increased hostilities in Syria, and a US Navy carrier group off the coast of Korea, geopolitical risk lifted Gold over $20.00 in overnight trade.
After trading down to $1195.00 on March 15th, the yellow metal has moved $80.00 higher and is now trading near $1275.00.
With momentum indicators approaching over bought levels, we see scope for a pullback to the $1265.00. However, over the next few weeks, a move back to the November 2nd high of $1310.00 looks like a reasonable target.
Over the last few weeks, we have been buying both shares and call options on Newcrest Mining and the GDX Gold Miners ETF.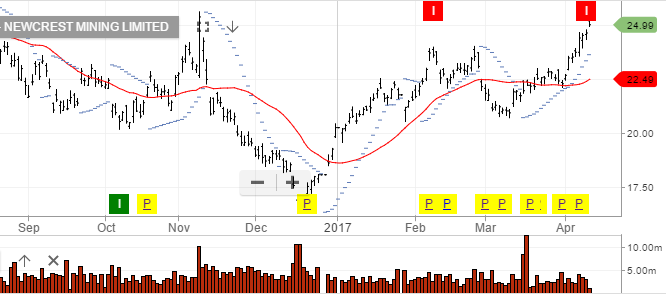 Chart Newcrest