The AUD/USD traded higher after yesterday's domestic employment numbers beat expectations.
With headline jobs growth reported at 37.4k (versus 4.5K consensus) the AUD/USD pushed against the resistance level at .7450.
We don't expect these data to move the RBA from their easing bias and, if benchmark overnight rates are going to move, the likely direction will be lower, not higher.
Investors who want to profit from a falling AUD/USD can buy the BetaShare ETF with the symbol: YANK.
YANK is an inverse EFT, which means that the unit price trades higher as the AUD/USD moves lower. YANK is also weighted, so that a 1% fall in the currency translates to a 2.5% gain in the unit price.
When the AUD/USD traded down to .7330 last week, the unit price of YANK was $15.54. We estimate that if the AUD/USD trades back to the January low of .7150, the price of YANK will be $16.50, or an approximate 10% gain from current levels.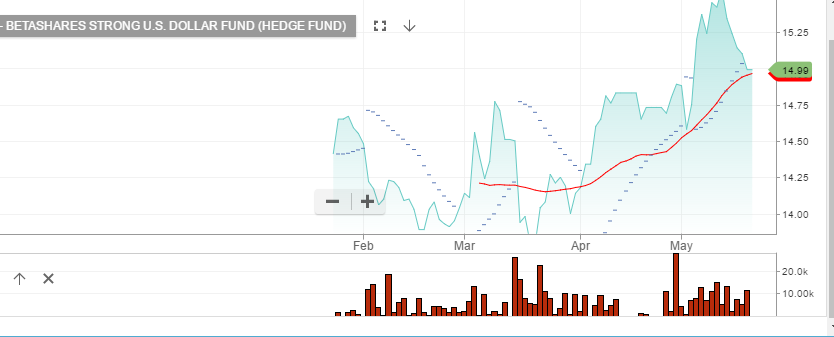 YANK ETF