Since posting a two-year high of $37.00 on February 27th, shares of CTX have dropped close to 12% to reach $32.60 in early trade today.
Much of this down move has been in response to its full year results, which saw operating profits only marginally rise above their guidance.
We sold the May $36.00 calls for shareholders on February 28th for $1.00.
Those calls are worth about 35 cents today and investors will get paid the 61 cent dividend.
We don't currently have a buy signal for CTX. However, based on the recent price action above the key support area of $31.50, we expect to see one soon.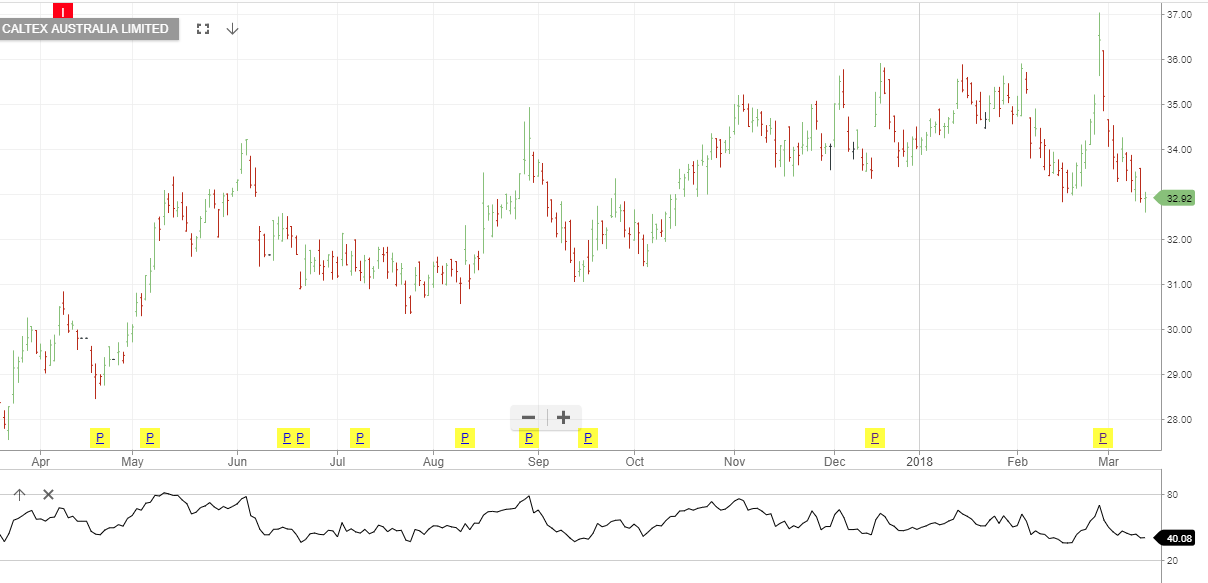 CalTex