Medibank is trading near the $3.00 support level.
We see little in the way of earning growth over the next 12 months, however, with stock now on a 4.2% dividend yield, we expect to see renewed buying interest.
We recommend overlaying a covered call strategy to generate 10 – 12% cash flow on an annualised basis.
Buy near the support zone and look for a rally back to $3.15 before setting the call strategy.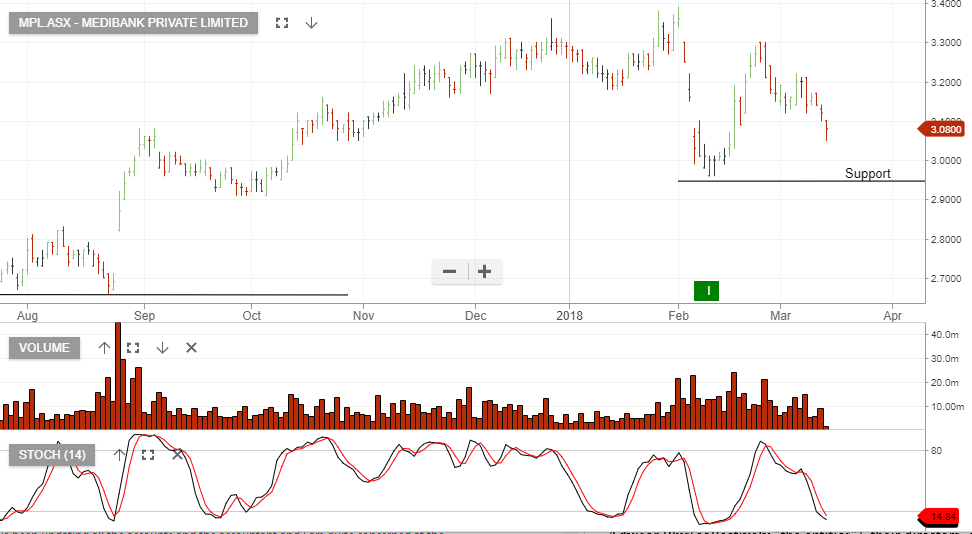 Medibank Private