Shares of FMG are firming back over $4.80 in early trade as Spot Iron Ore prices rose for the second consecutive day to reach $72.00.
Analysts have pointed to the end of China's winter curbs on metal production as supporting demand for all grades of Iron Ore over the near-term.
Internal momentum indicators on the daily charts are improving and we see the next resistance level at $5.25 and support at $4.60.
FMG is part of our Top 50 Model portfolio and we suggest that investors can buy the stock at current levels for a move back into the $5.40 area over the medium-term.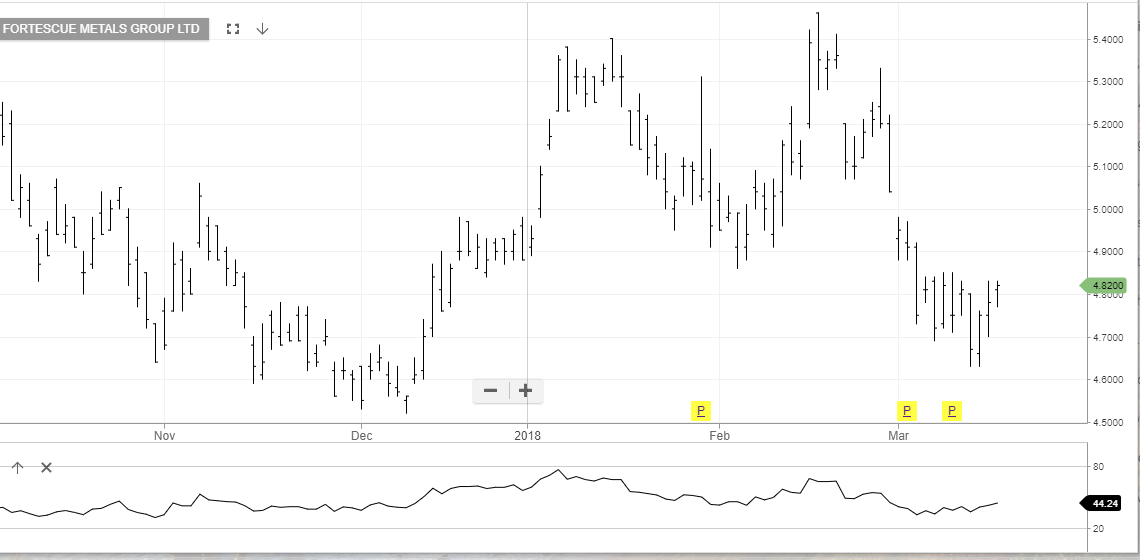 Fortescue Metals group