Our ALGO engine triggered a buy signal in OZL at $8.60 on February 12th. Since then, the share price hit a high of $10.00 on February 27th.
OZ Minerals has a market cap of $2.793 billion. They primarily focus on exploration, development, mining and processing of  projects within  Australia.
OZL are mainly focused on mining Copper and Gold, while holding ownership of the Prominent Hill mine in South Australia.
The company is largely debt-free while holding an overall cash balance of $729 million back in late December 2017.
We see good support at the $9.00 area and upside potential of $10.45 over the medium-term.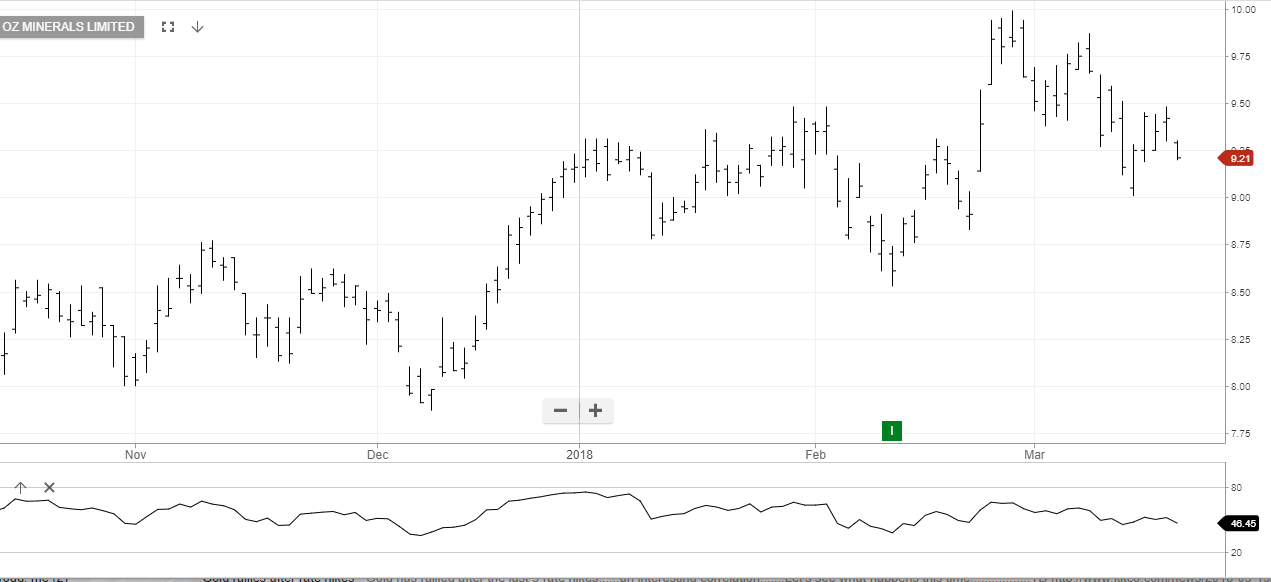 OZ Minerals