Our ALGO engine triggered a sell signal for CCL on December 15th at $8.60.
As illustrated in the chart below, the share price has formed a "triple top" formation at the $9.10 level over the last 8-weeks.
In their last report, CCL booked a 10% rise in earnings for its alcohol and coffee business, while the soft drink, juice and energy business fell 6.5%.
We see the first level of support at $8.50, followed by $8.10.
Investors trading on our SAXO Go platform can look to sell CCL with a stop order just above $9.20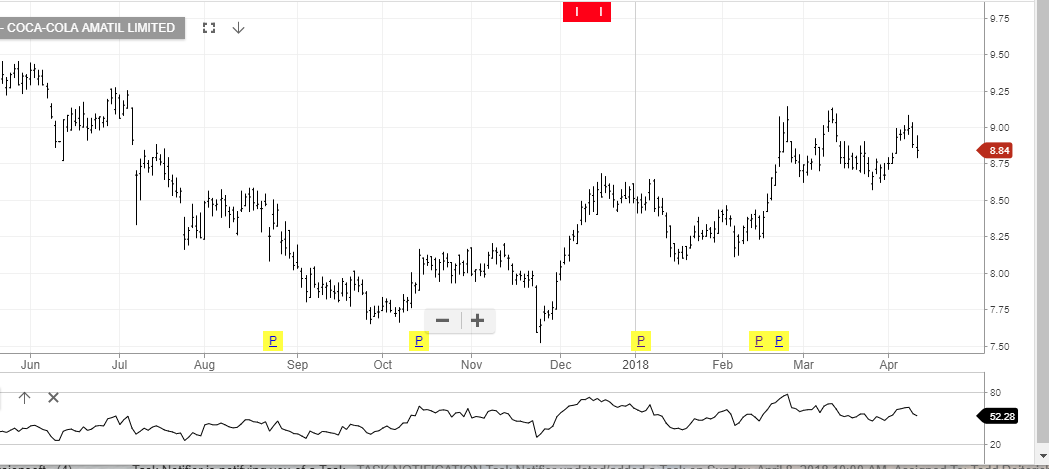 Coca-Cola Amatil