The price of West Texas Intermediate Crude Oil (WTI) posted its largest weekly advance in over four years.
The 9% gain for the week in WTI also lifted the local oil names, including OSH, STO and WPL
Our ALGO engine triggered a buy signal in OSH on February 13th at $7.10.
At the time, our initial upside target was at $7.70.
With today's high posting of $7.75, We can see the logic in taking profits in OSH and rotating into WPL.
Taking into account the sharp selloff after announcing a capital raising on February 2nd, we consider WPL a better long-term value in the oil sector.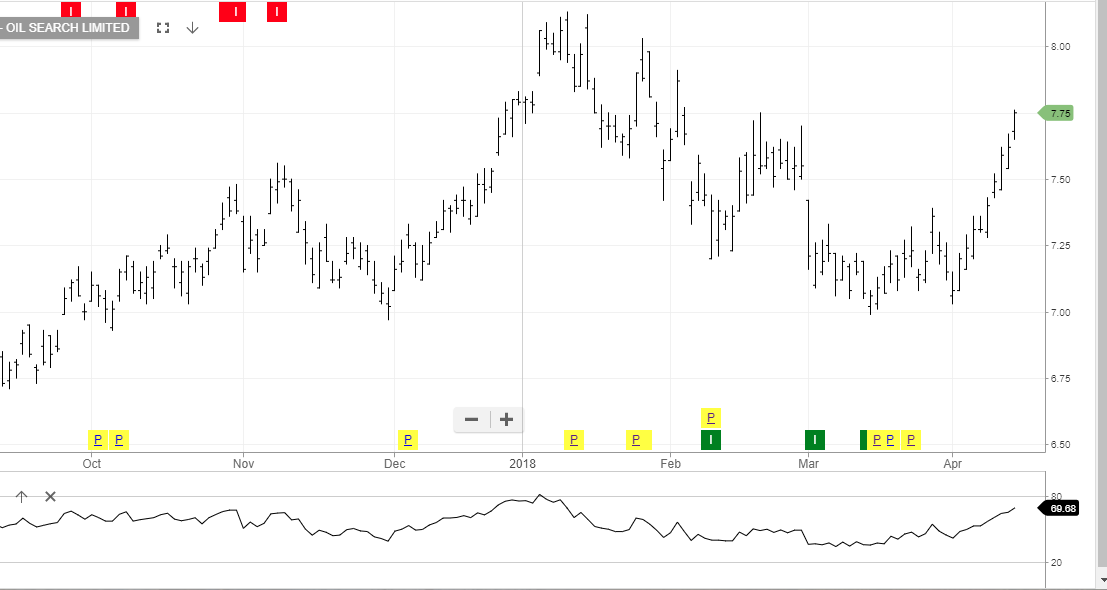 Oil Search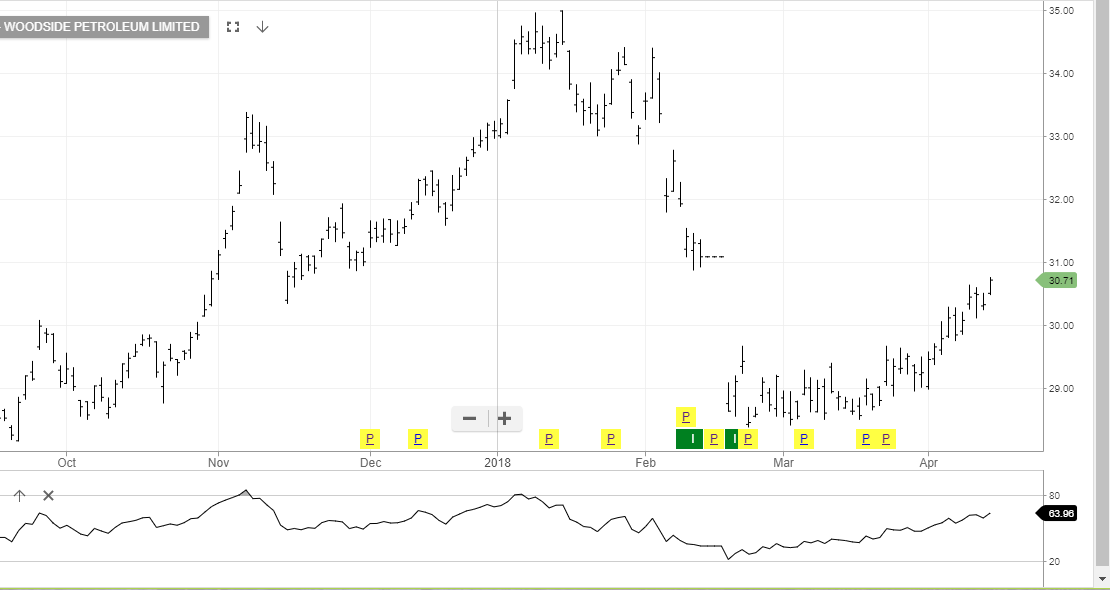 Woodside Petroleum