Our Algo Engine generated a sell signal back in February when BOQ was trading at $13.00. The stock closed yesterday at $10.66.
Bank  of Queensland 1H18 earnings missed consensus by around 5%. Net profit after tax came in at $182 million and would have been much lower, if it was not for lower than expected bad and doubtful debt provisioning.
The result highlights quality concerns over underlying profitability.
With the stock trading on a 7%+ fully franked dividend, sell-offs will be met with some buying interest.
However, earnings headwinds and a down-turn in the credit cycle, suggests future "short" or sell signals from our Algo Engine are the preferred directional trades.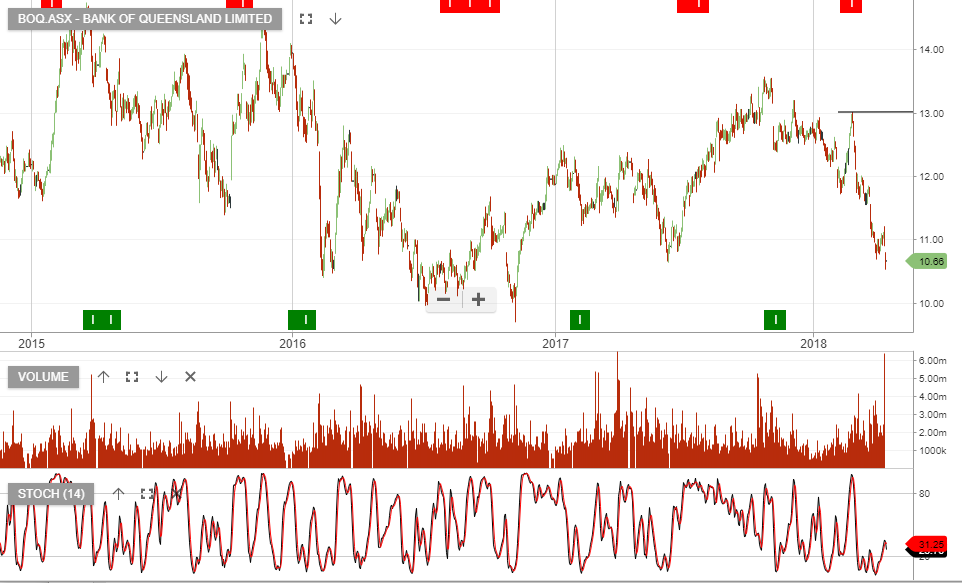 BoQ