RIO reported mixed 1QY18 quarterly production results. Solid result from Pilbara iron ore, with production and shipments of 80+million tonnes in the quarter. This is equivalent to the top end of 330- 340 mt shipment guidance for the full year.
Copper production was largely in line and aluminium was mixed.
Capital management capacity remains high, with US$5bn in divestment
proceeds expected to settle in the next 12 months.
Resource market strength is likely in the last stages of the current rally and investors should look at selling call options or locking in outright gains.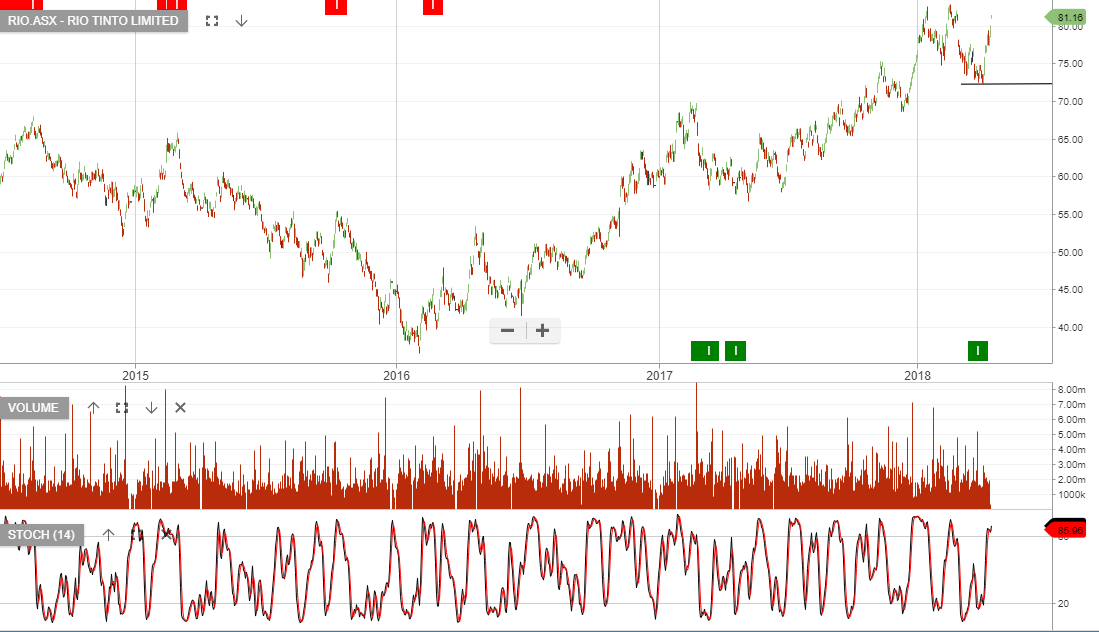 Rio Tinto