Shares of WBC are trading over 2% higher and have reached a 7-week high of $29.70 in early trade.
WBC announced today that their net profit and cash earnings were 7% and 6% higher than the corresponding six-month period.
However, even though the cash earnings equals $1.25 per share, the bank said that they would hold its dividend at 94 cents per share, fully franked.
We see the next key resistance level at $30.40 and medium-term support near the April 27th low of $27.60.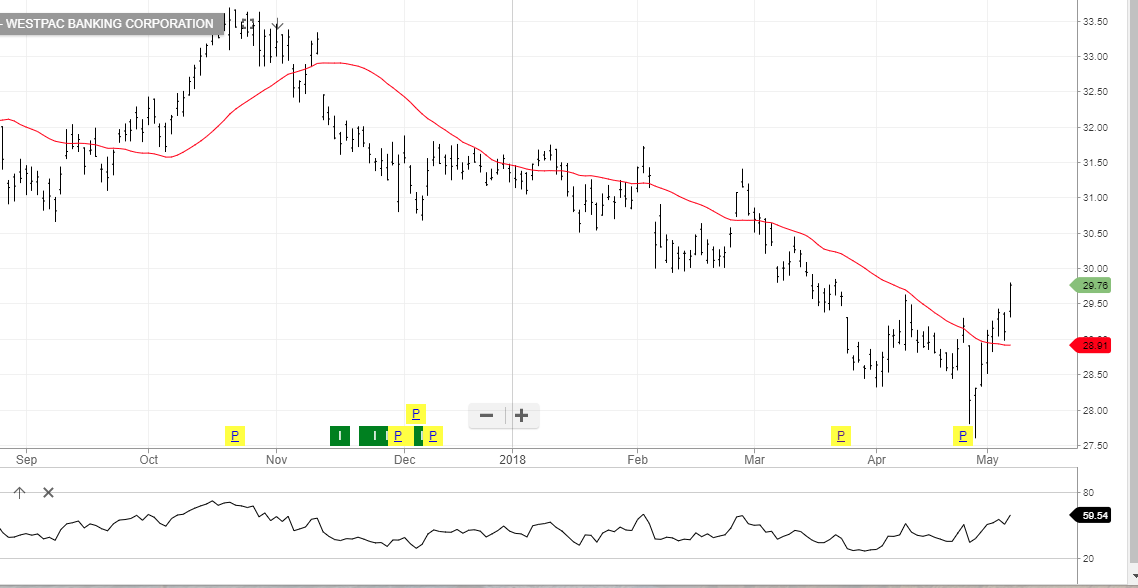 Westpac Bank