WBC's 1H18 NPAT of $4.25bn was a strong result and beat most analysts expectations.
Margin expansion and strong contributions from markets & treasury income, showed positive trends and helped to deliver total earnings growth of 4%; outperforming both ANZ and NAB.
We highlight the trend across all bank results where bad debt charges are lower than expected. Provisioning is at historical low levels and there is some early stage evidence of trends within 90+ BDD rising.
Investors should use any recovery from current levels in the banks to sell covered call options or to re-balance overweight holdings.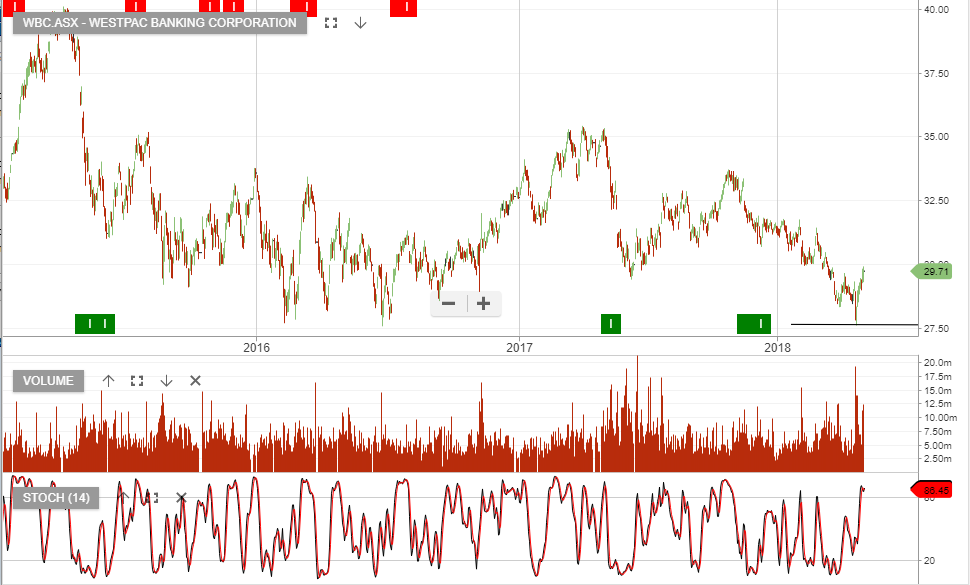 WBC