Shares of CCL are down 4% to $8.60 in early trade as yesterday's AGM offered little definitive forward guidance about growth and earnings.
Investors were looking for an update on operational margins not only in Australia but in the ventures in PNG, ANZ and Indonesia.
There was no change to the planned 21 cent dividend for August 28th, and we see initial support for CCL in the $8.50 area.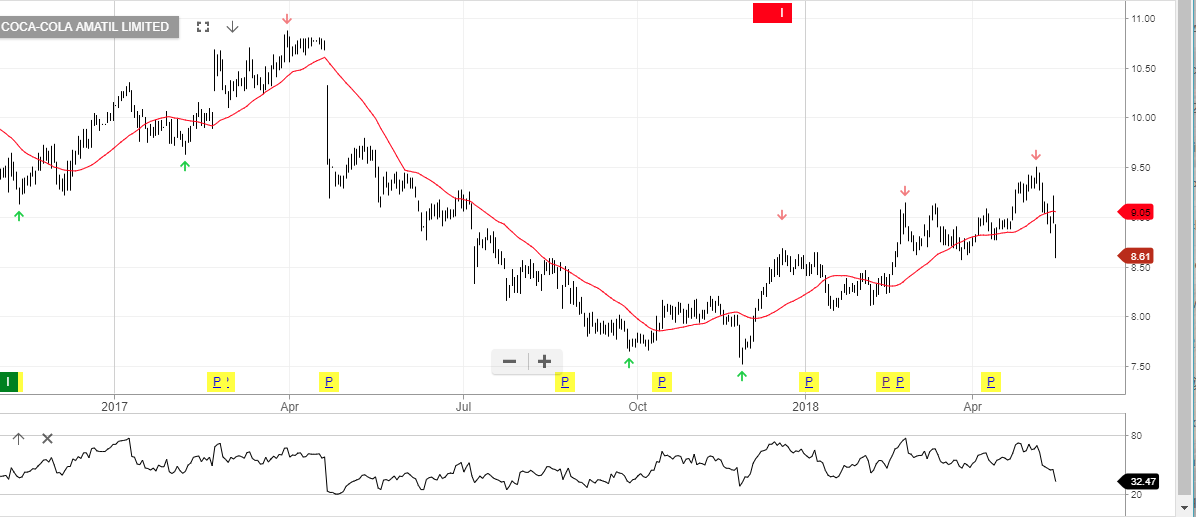 Coca Cola