Our ALGO engine triggered a sell signal for Woodside Petroleum into yesterday's close at $34.31.
This "lower high" formation corresponds to the $34.98 high posted on January 15th.
WPL announced a rights issue in early February to raise $2.5 billion for further acquisitions, including the Scarborough gas field in WA. This capital raising pushed the share price to a 10-month low of $28.60.
Since then, the stock price has mirrored the recent rally in global crude oil prices and has gained close to 20% as of yesterday's close.
However, at  current production rates, WPL only has between 12 to 15 years of oil reserves left in its portfolio.
As such, the $2.5 billion dollars it raised for acquisitions looks necessary and it's likely that without continually spending to acquire additional reserves, the company will not be able to sustain its current level of output.
We see the first key level of support near $32.60 with a further downside target around $31.10.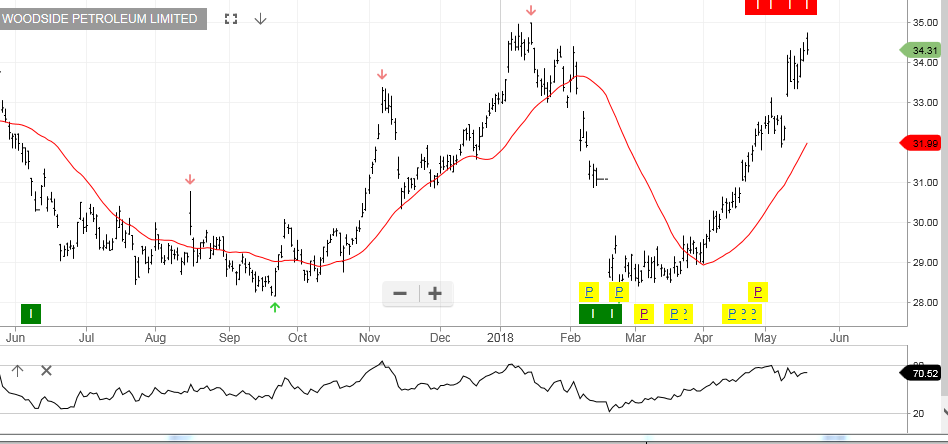 Woodside Petroleum