Shares of CSL are 1% higher at $185.00 in early trade as the company announced stronger profit guidance for FY 2018.
The updated guidance has been lifted from the previous USD 1.55 to 1.6 billion range to  a USD 1.68 to 1.710 billion target.
Better than expected sales of several of their cornerstone pharmaceutical brands have supported this profit upgrade.
Despite trading near all-time highs, recent research notes have raised their medium-term price target to $190.00.
CSL is the best performing stock in our ASX Top 20 portfolio. It was first placed in the model on January 5th, 2015 at $90.00 and has gained over 105% since then.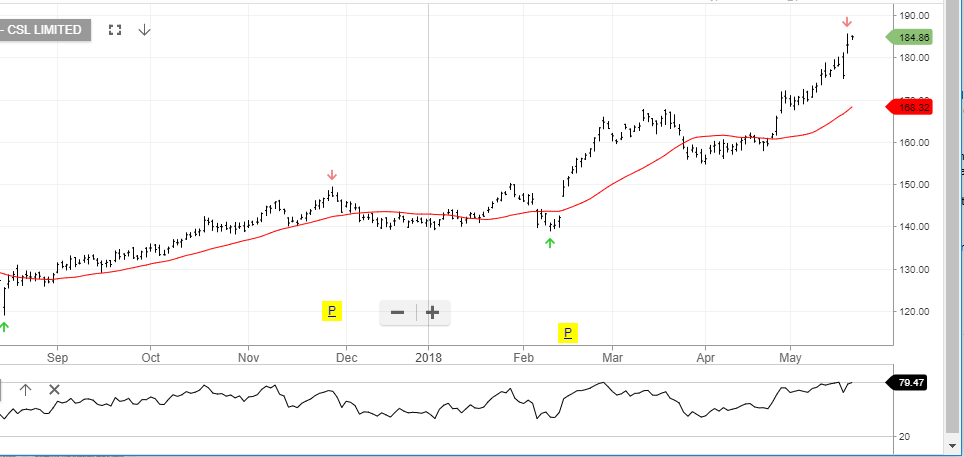 CSL Limited