Shares of OZL are flat in early trade as their $418 million takeover of Brazilian-based Avanco Resources is close to finalized.
The final vote from Avanco's largest shareholders is expected to be accepted by June 14th. We consider this acquisition timely and a net positive for the Adelaide-based miner.
The share price of OZL has mirrored the 8% gain this week in the spot price of copper to reach a 6-year high of $10.68.
OZL has been part of our ASX top 100 portfolio for just over three years from $4.25.
We don't currently have an ALGO buy signal for the stock, but will look for a "higher low" pattern on a pullback into the $10.00 area.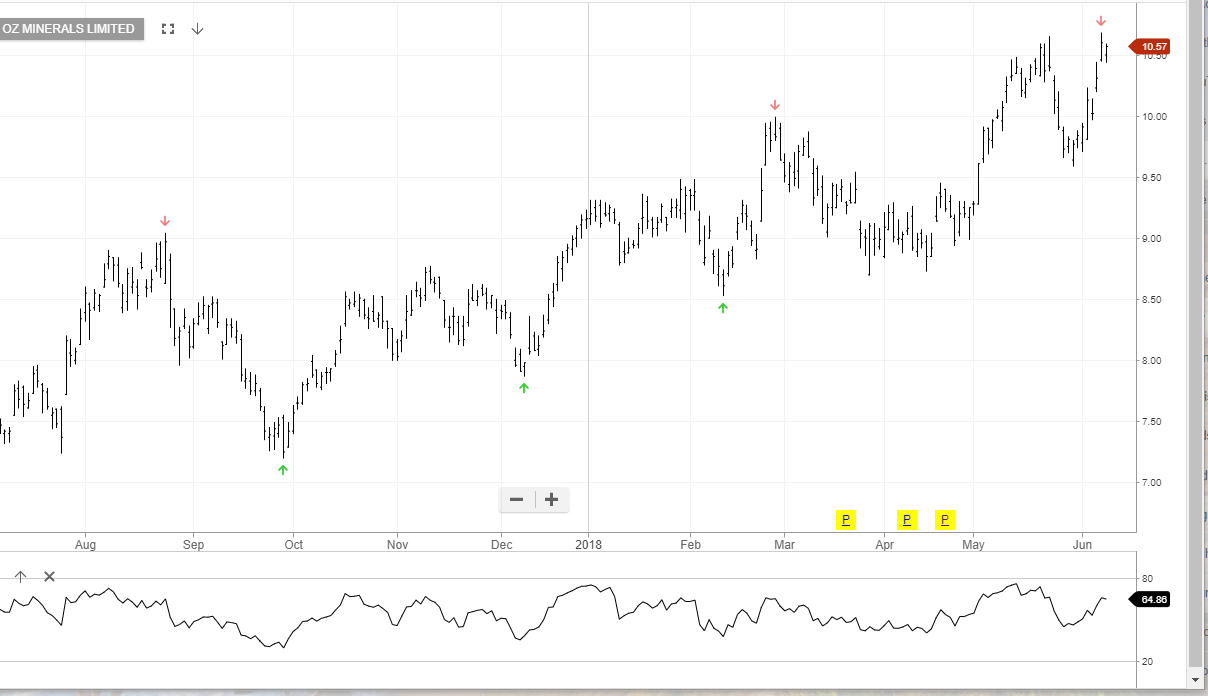 OZL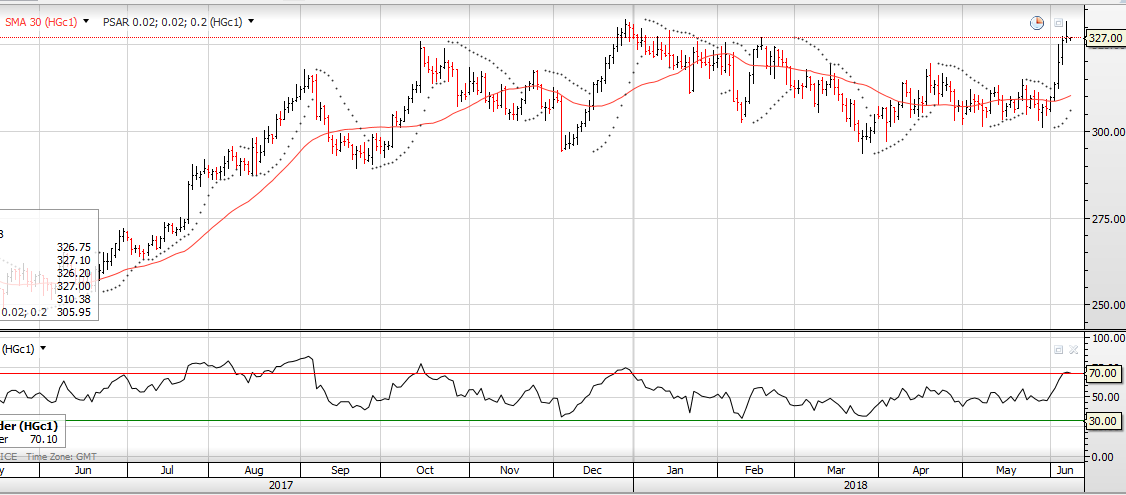 High Grade Copper