Shares of RHC are down about 20% year to date.
Changes in government funding and regulations have been a headwind for the private health sector, in general, and on RHC, specifically.
However, recent industry research is estimating RHC EPS growth to reach 8% for FY 18 and then rise to 10% for FY 19.
At $58.20, the stock is trading at 18.7 X 12 month forward EPS.
We see scope for the share price to reach $74.50 over a 12-month time horizon.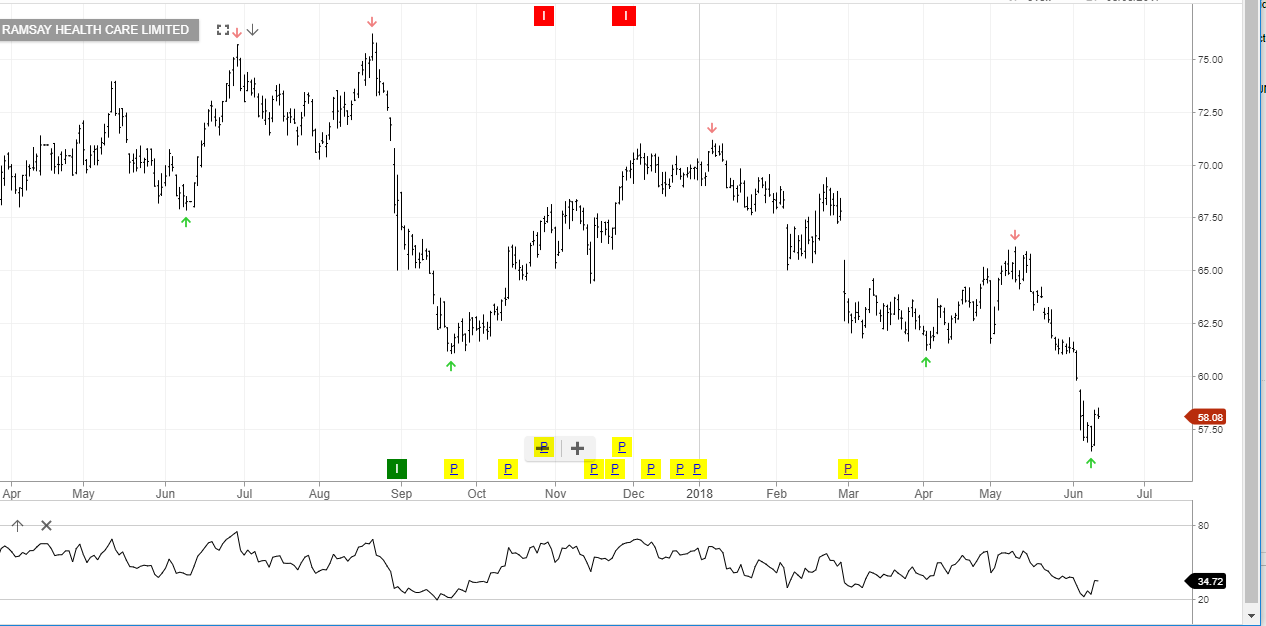 Ramsay Health Care