Our ALGO engine triggered a sell signal on CBA into yesterday's ASX close at $75.65.
The "lower high" pattern in the stock is referenced to the high posted at $77.50 on March 12th.
Subsequently, CBA has been removed from our ASX Model portfolio after being held for 148 days with a net gain of 1.52%.
Recent reports from both Citi and Morgan Stanley show the brokers have retained their sell ratings on CBA following its decision to demerge its wealth management operations.
Citi now has a downside target of $72.00 and Morgan Stanley is expecting the stock to drop over 15% to $64.00 over the next 12 months.
With this signal on Friday, our ALGO engine is now showing sell signals for all of the domestic banking names with the exception of MQG.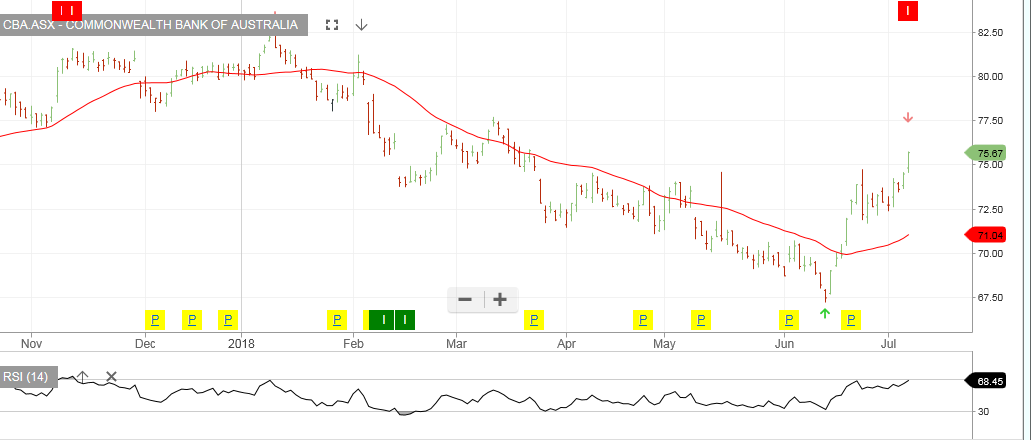 CBA