On May 30th, ORG was added to the ASX Top 20 index to replace the dissolved  WFD entity.
Since many Super funds and managed equity firms have a mandate to hold a percentage of listed index shares, we expected ORG to get a boost from the listing.
Since then, the share price has risen by over 8% and posted a 3-year high at $10.27 on Monday.
ORG will release its Quarterly report on July 31st and it looks like the share price could slip lower in front of that announcement.
With the expectations of FY18 NPAT rising by up to 2.6%, we see scope for the stock to hold the $9.20 support level and reach the $10.60 price range after the quarterly report.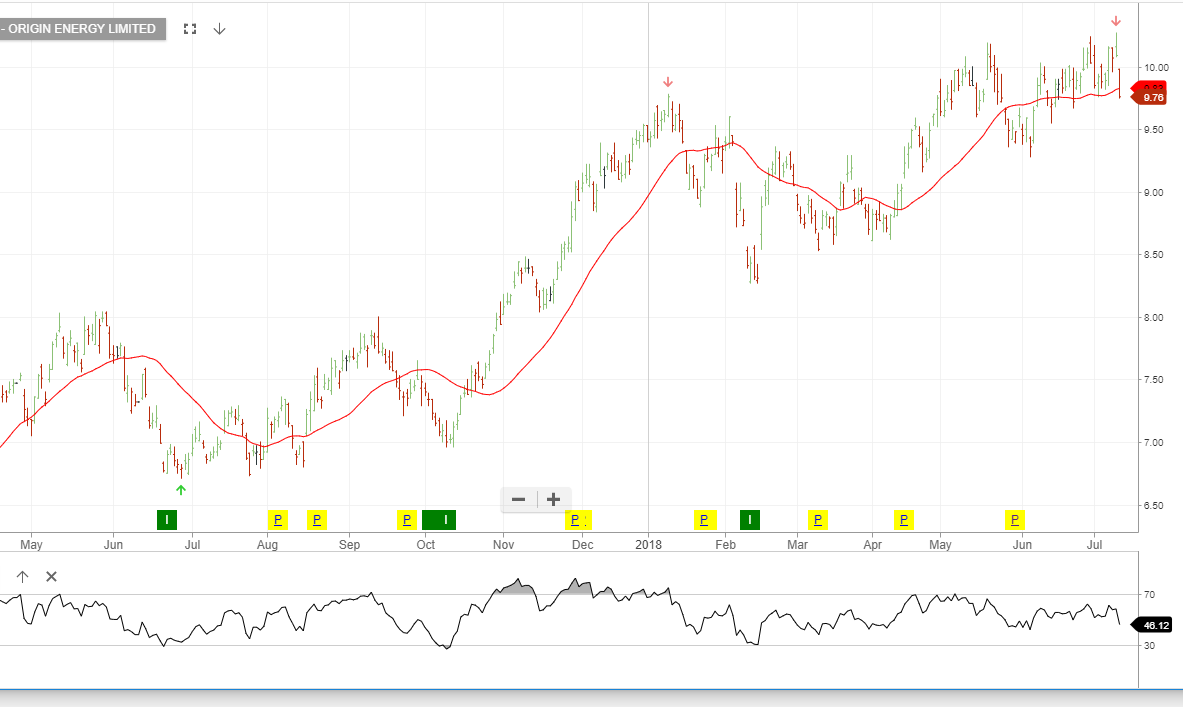 Origin Energy