Our ALGO engine triggered a buy signal for RIO Tinto into the ASX close yesterday at $76.50.
This "higher low" chart pattern is referenced to the intra-day low of $72.30 posted on April 9th.
Despite the announced expansion of their share buyback program, RIO's share price slid more than 5% last week to hit a 3-month low of $76.15.
We calculate that the stock is currently on a 4.5% yield and will go ex-dividend for US $1.70 on Thursday the 9th of August.
From a technical perspective, we see solid support in the $73.25 area.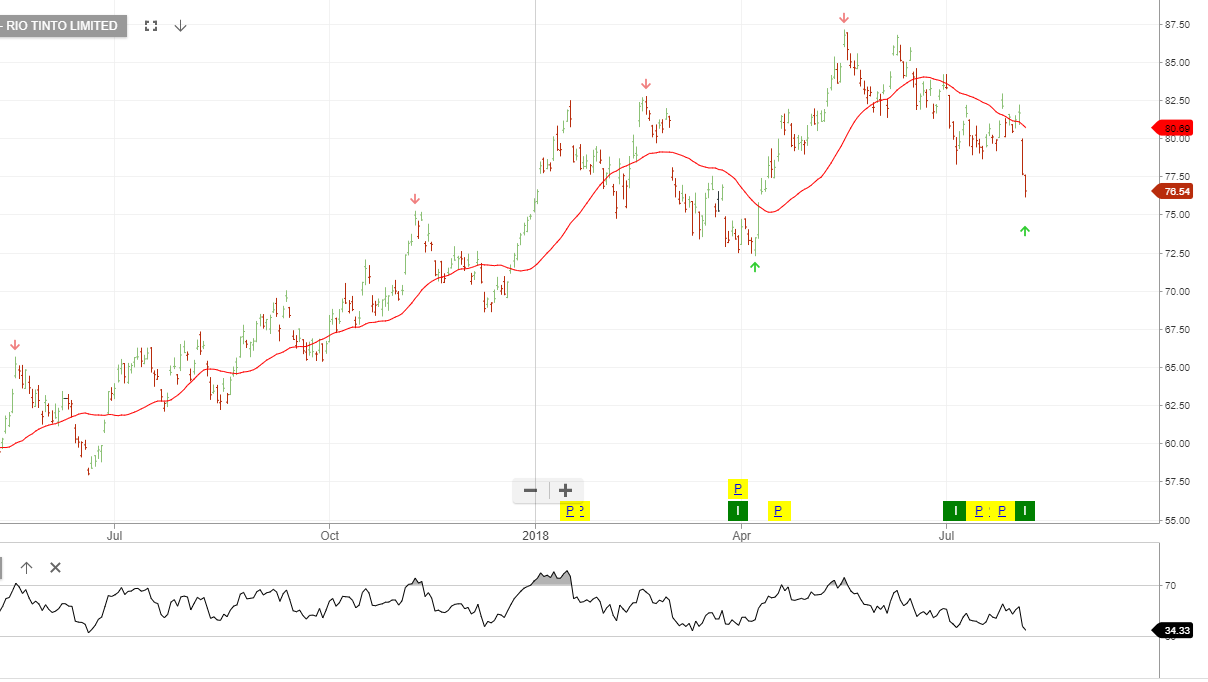 Rio Tinto