Our Algo Engine generated a buy signal in REA last week at $80.50.
Since then the stock has rallied almost $5.00, following a solid FY18 earnings result which met consensus forecasts.
Revenues were reported at  $808m, EBITDA $464m and NPAT from core operations $280m.
In FY19,  the market is looking for 15% revenue growth, flowing through to similar underlying earnings growth. This places REA on an FY19 forecast yield of 1.8%.
Despite, risks in soft listings and developer pipeline, we recommend maintaining long exposure to REA and applying a stop-loss below the recent $80.50 low.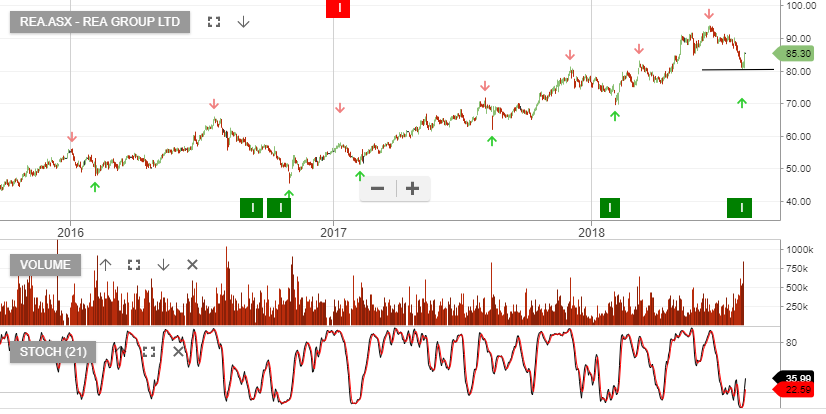 REA