Shares of BHP have found support just above $32.00 after Wednesday's mixed full year profit report.
While total revenue rose 20% to US43 billion, cost will likely rise as the company lowered its productivity savings target for 2019.
Still, we believe stable Iron Ore prices and strong energy supports BHP. Capital returns to underpin downside risks.In BHP.
BHP goes ex-dividend for 85.6 cents on September 6th.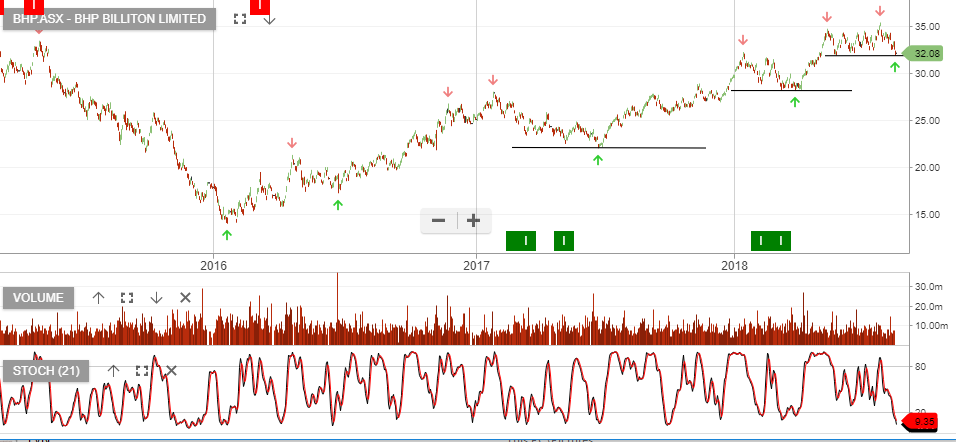 BHP