Our Algo Engine triggered a buy signal for AZJ going into yesterday's ASX close.
With the stock trading $4.22 today, we now look to accumulate AZJ and sell the Nov $4.40 call to add an additional $0.10 of cash flow for the next 3 months.
AZJ next goes ex-div in Feb 19 for $0.14.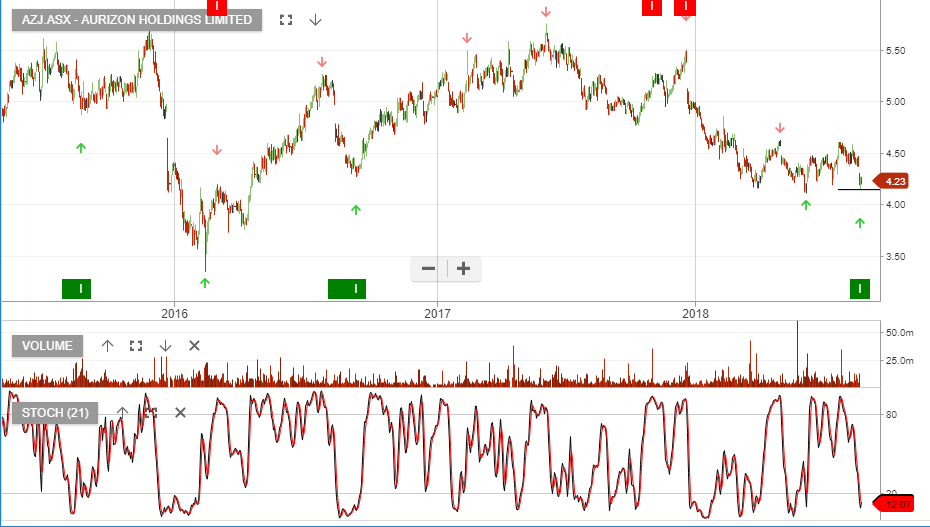 Aurizon Holdings