Boral reported FY18 results which were ahead of market consensus , with net profits of $514 million.
North American guidance was a little weak, with one-off costs and
operational issues creating a drag on earnings, the market remains hopeful the risks on the Headwaters integration recedes.
Based on FY19 earnings growth of 12%, Boral now trades on a 3.8% forward yield. We remain cautious whilst the the lower high price formation and ALGO sell signal is in place.
Boral goes ex-div $0.14 on the 4th September.
Our preference in this sector remains CIM and DOW.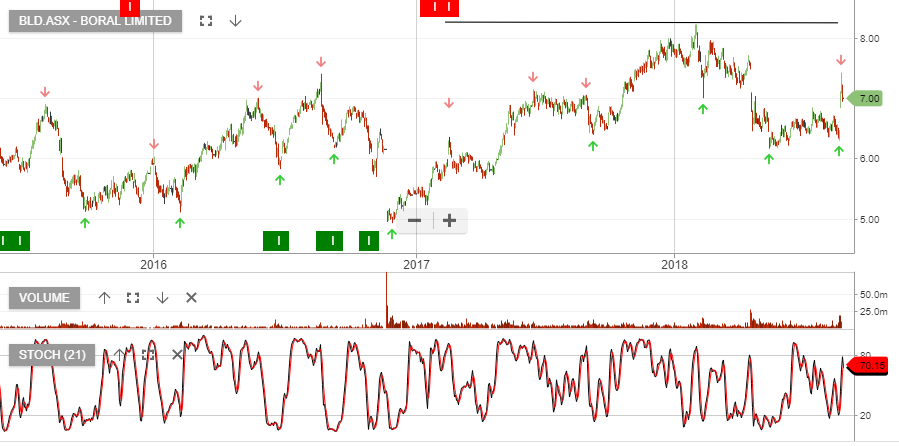 Boral